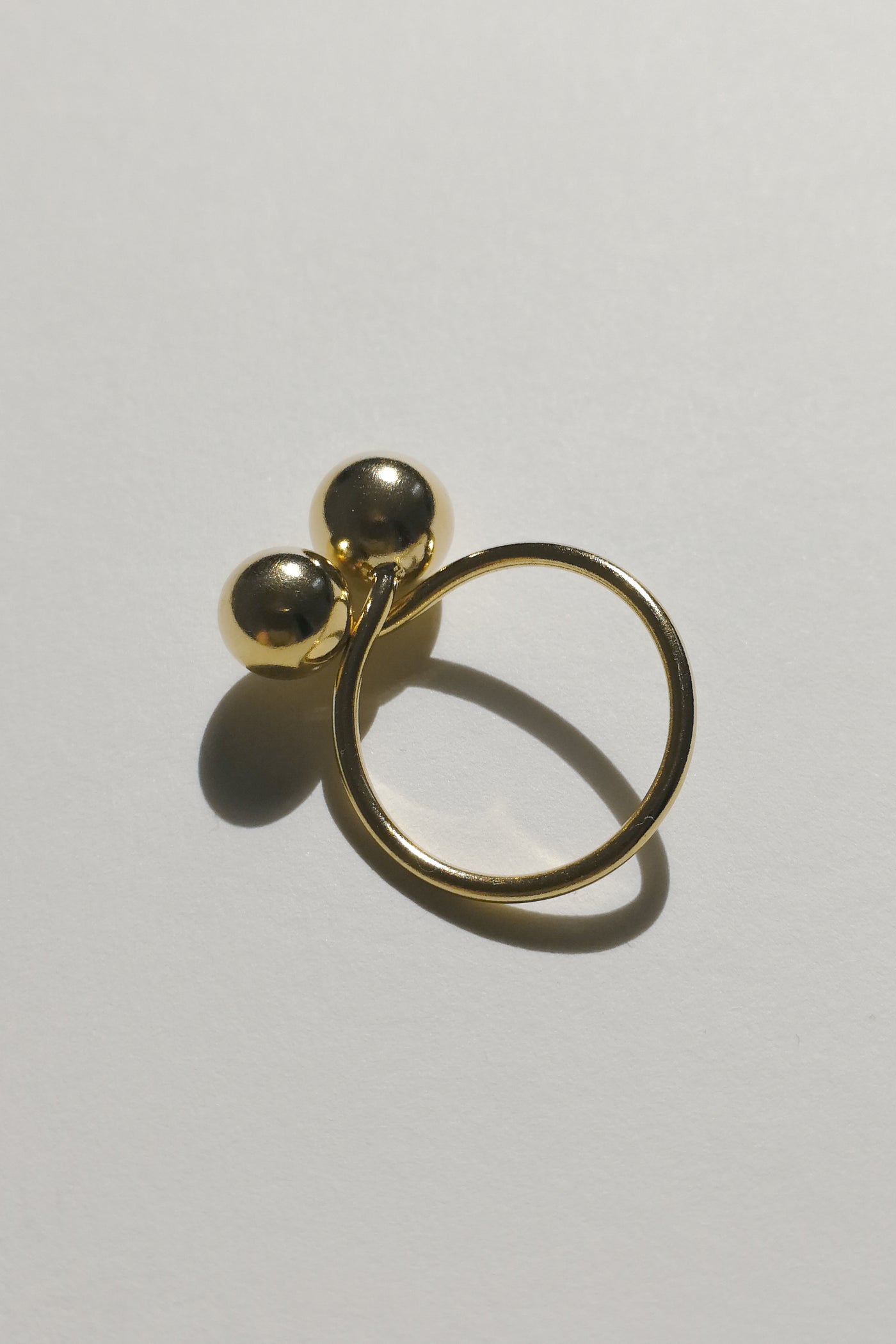 Sphere ring no4, gold-plated
170 EUR
Twisted ring ending into two differently sized spheres. Polished surface. Handmade in Hamburg.
Material
recycled 925 Sterling silver with 18ct gold-plating
Measurements
The diameter of the spheres are 6mm and 8mm. The ring has a round profile with an approx. 1.5mm diameter.


This piece is made to order. Please allow up to 10 days for delivery.

Also consider