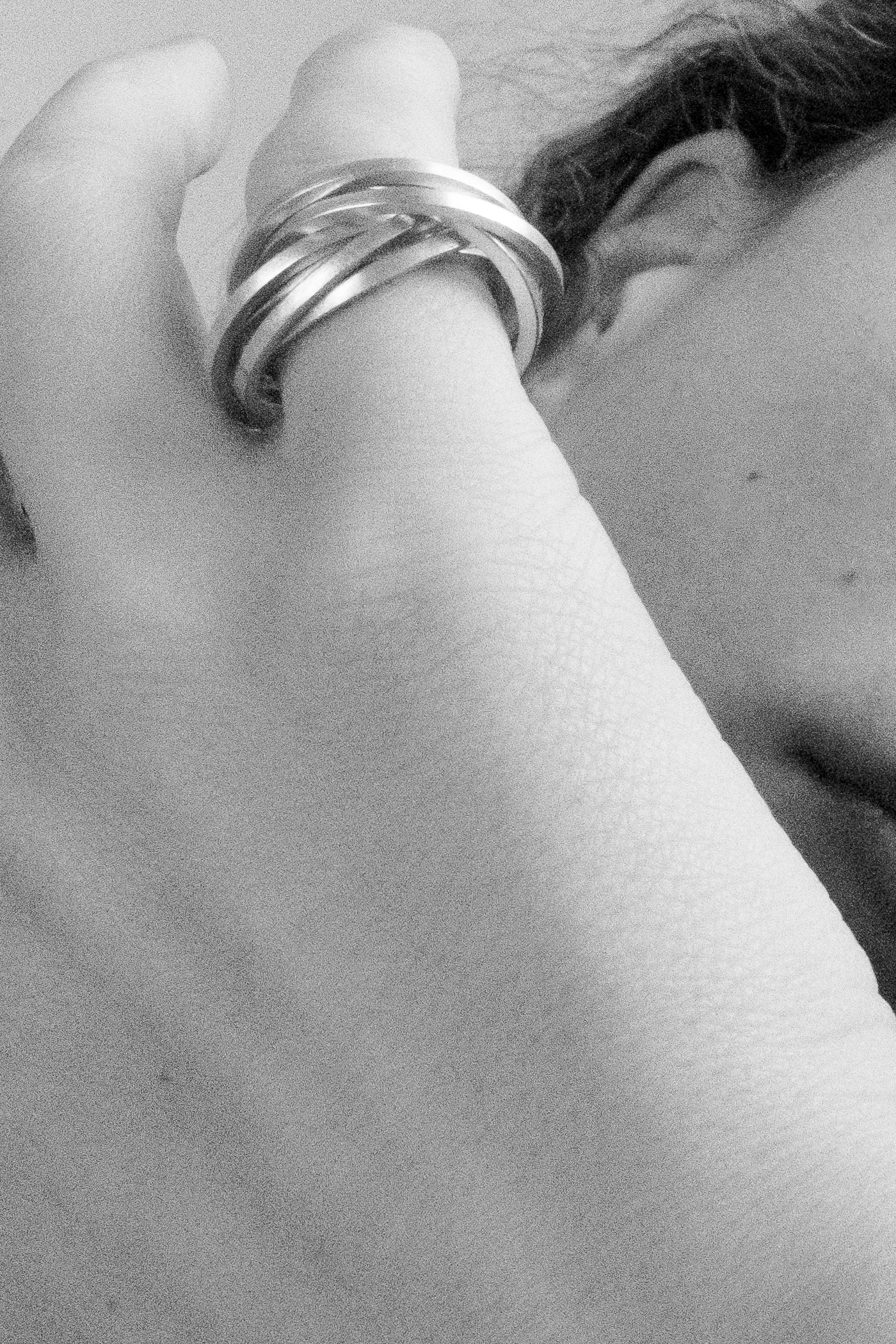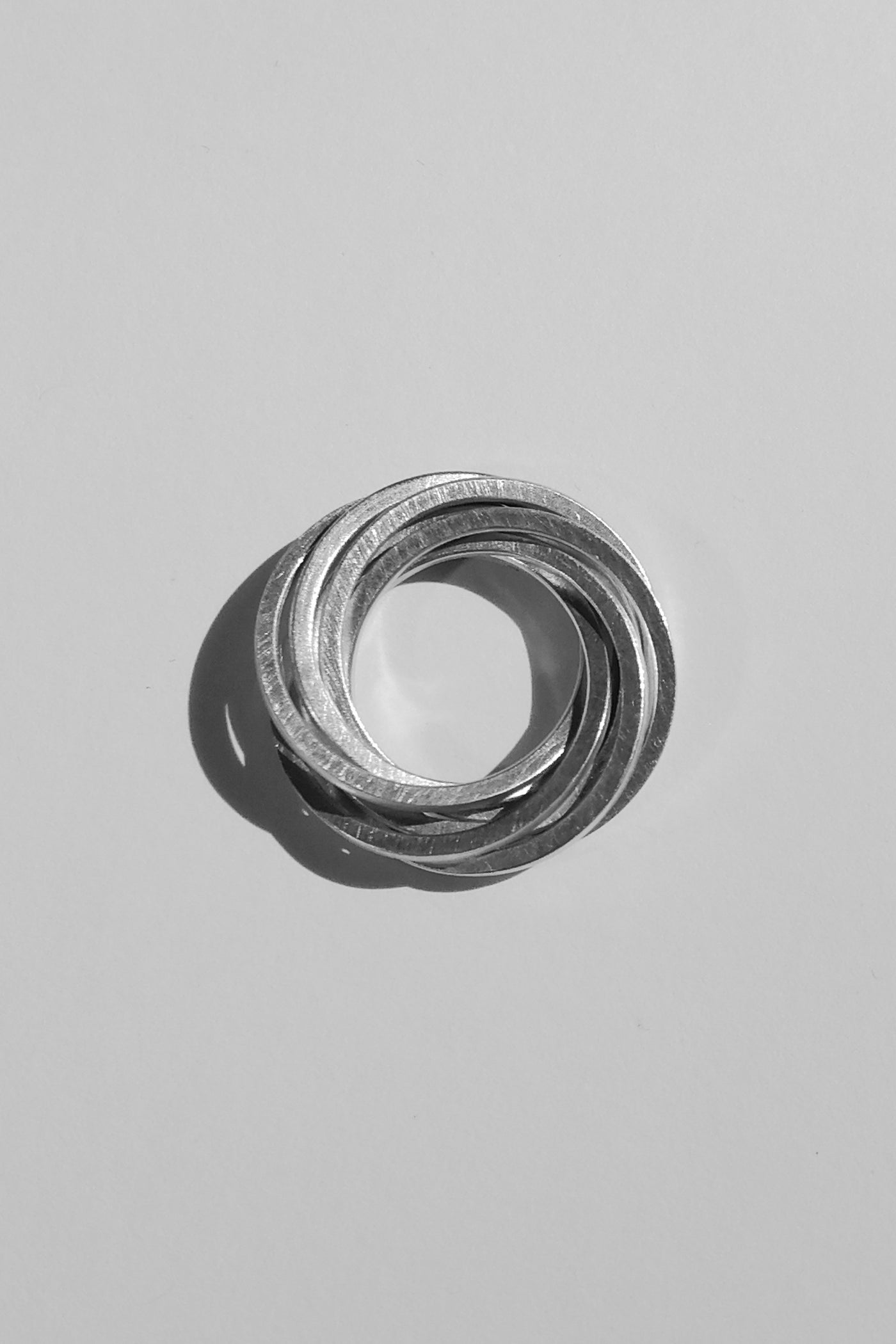 Link ring no2
360 EUR
The ring consists of seven separate rings linked to each other. To put it on you role it over your finger. Squared profile and matt finish. Handmade in Hamburg.
Materials
recycled 925 Sterling silver,
also available in other precious metals upon request.
Measurements
Each ring is approx. 1.5mm thick.
This piece is made to order. Please allow up to 10 days for delivery.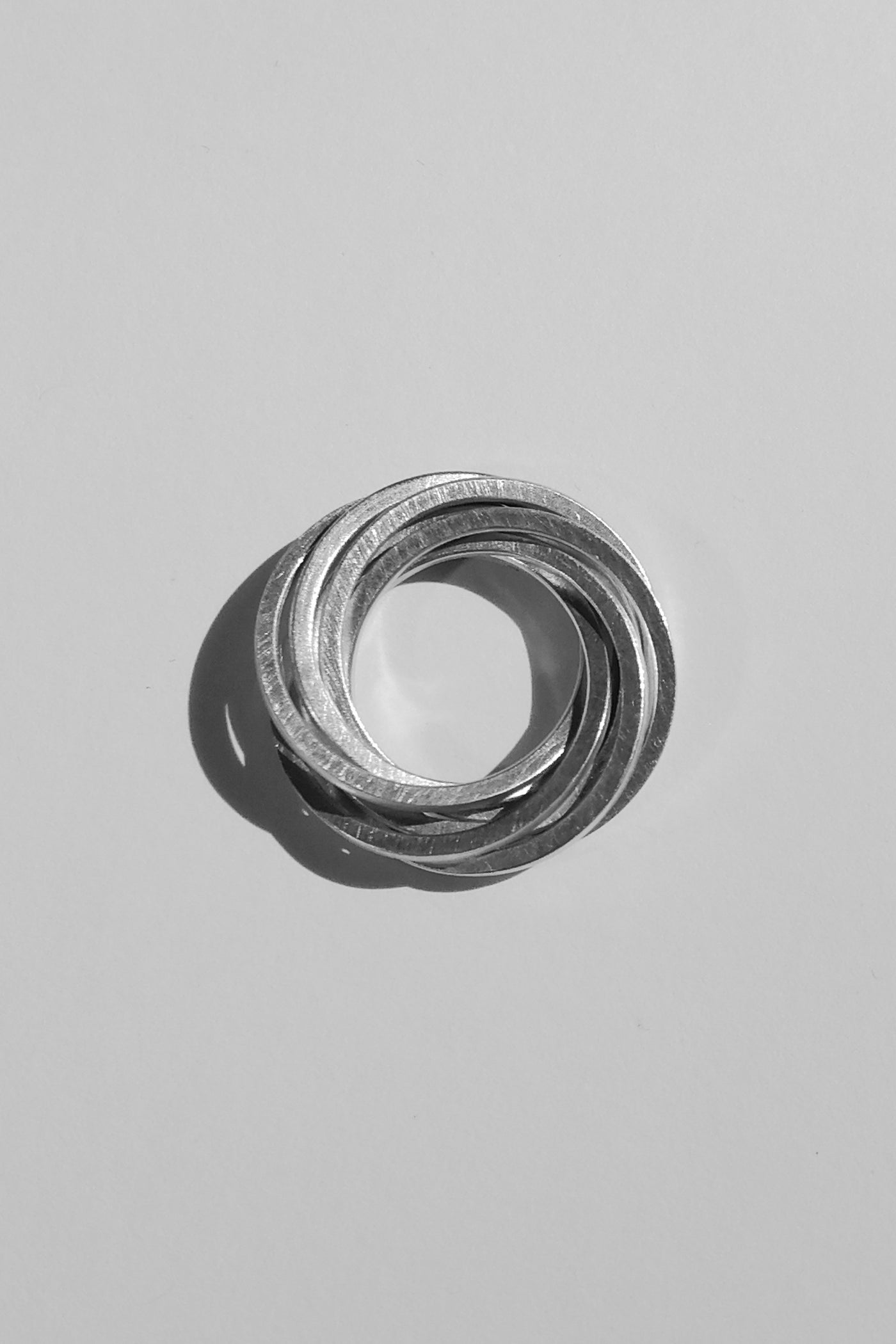 Also consider