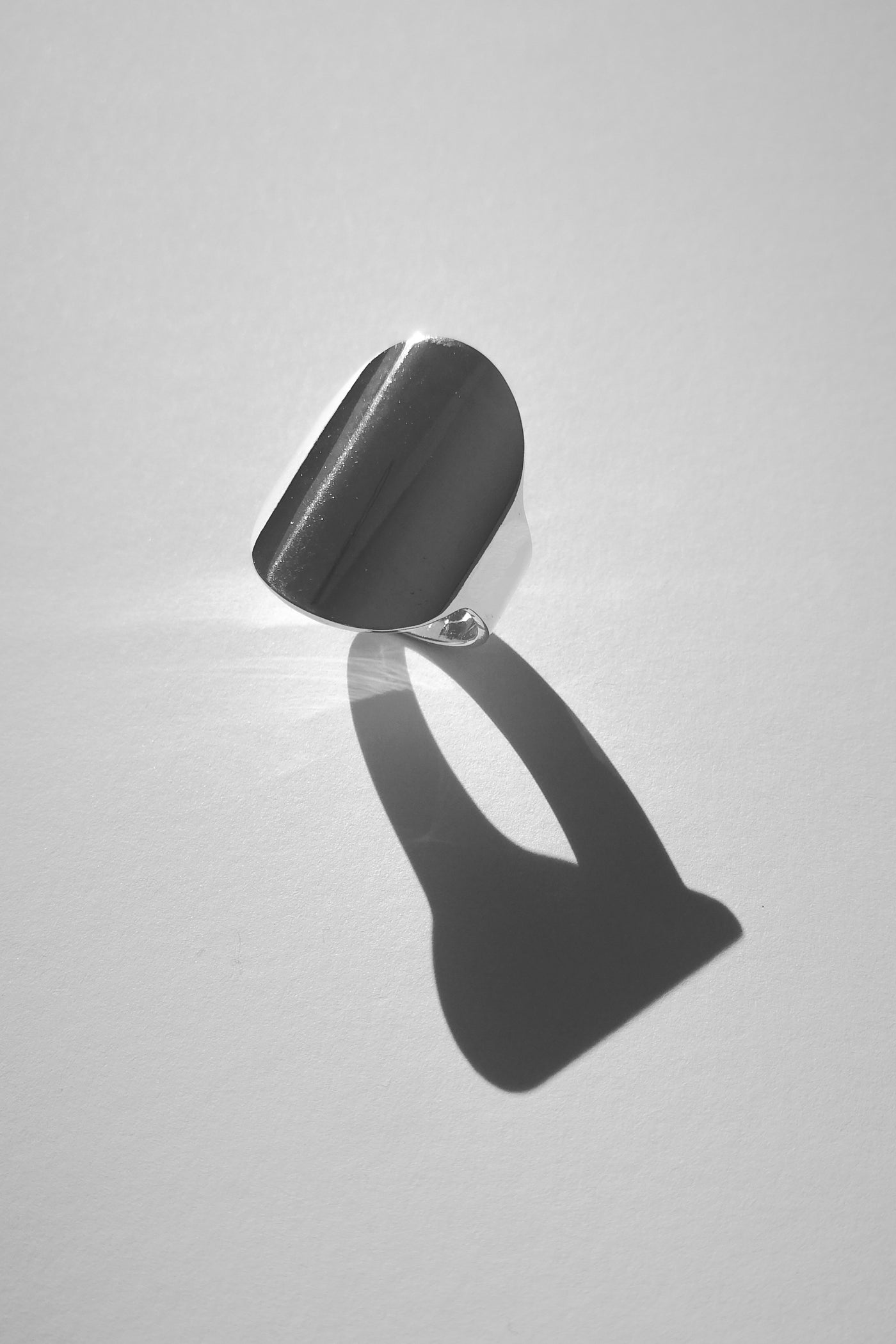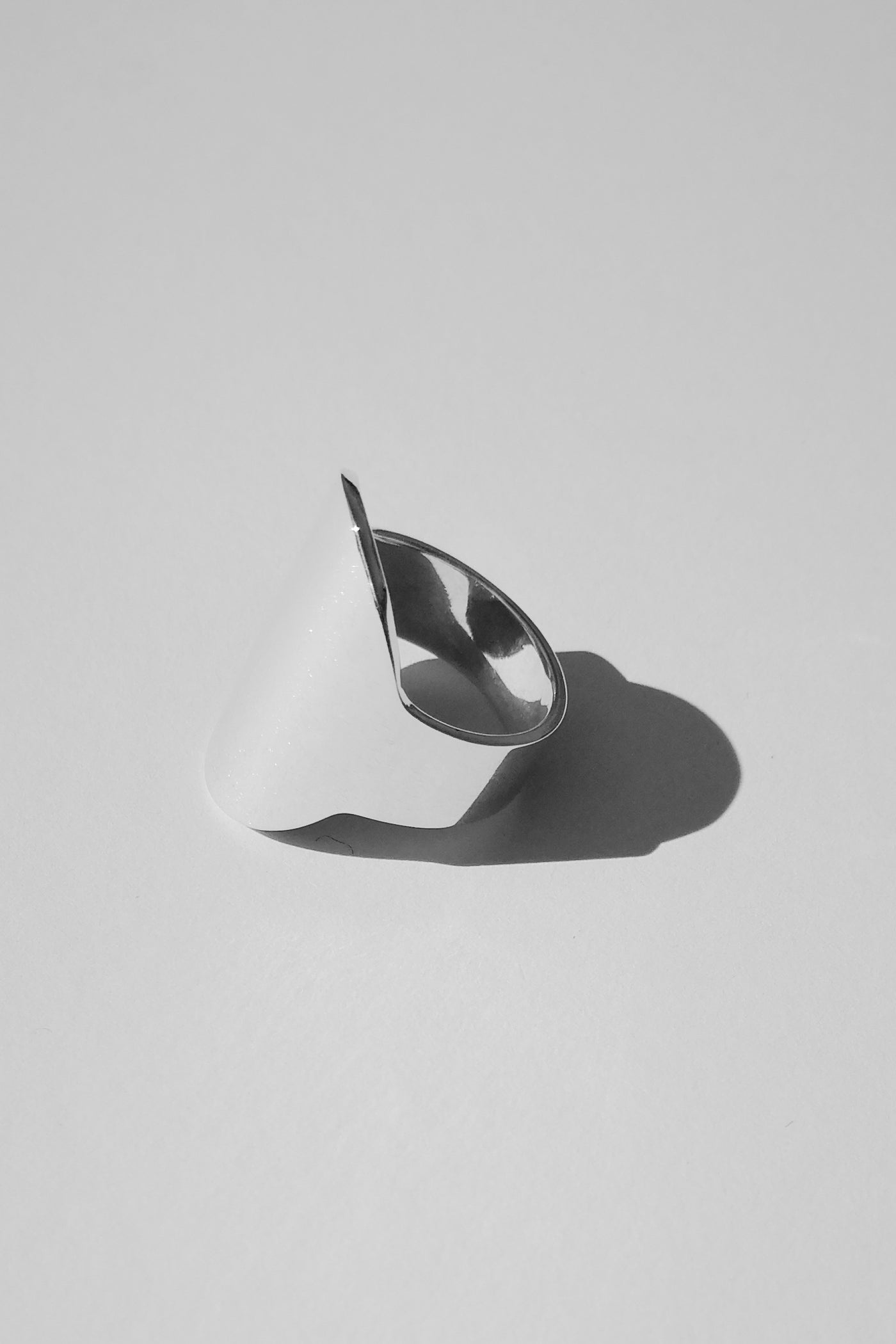 Disc ring no2
220 EUR
Polished oval shape that wraps around your finger. On the picture you can see DISC ring no2 together with TWIST ring no1 and no2. Handmade in Hamburg.
Materials
recycled 925 Stering silver

Measurements
The ring head has a length of approx. 25mm. The ring rail has a thickness of approx. 1.2mm.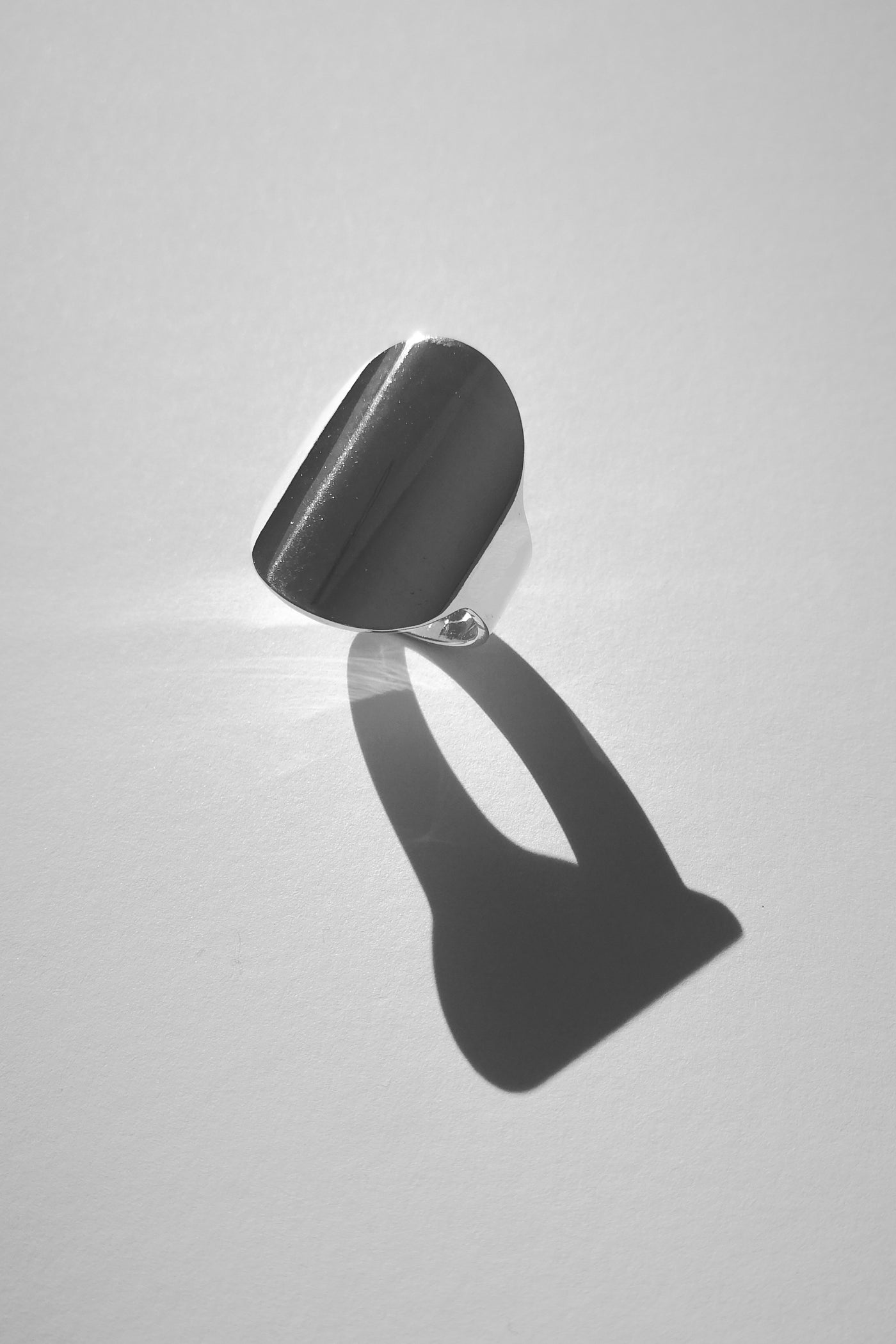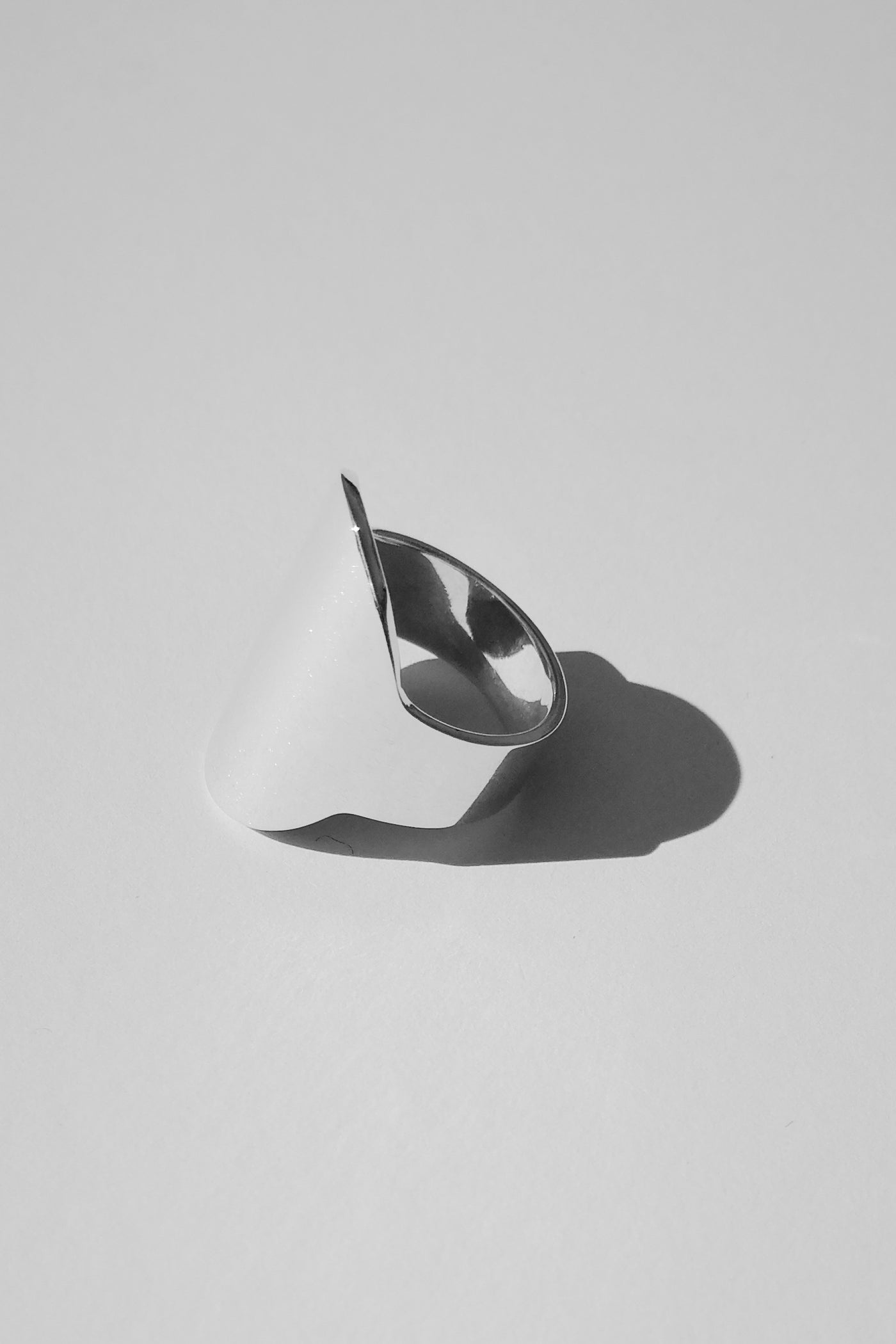 Also consider