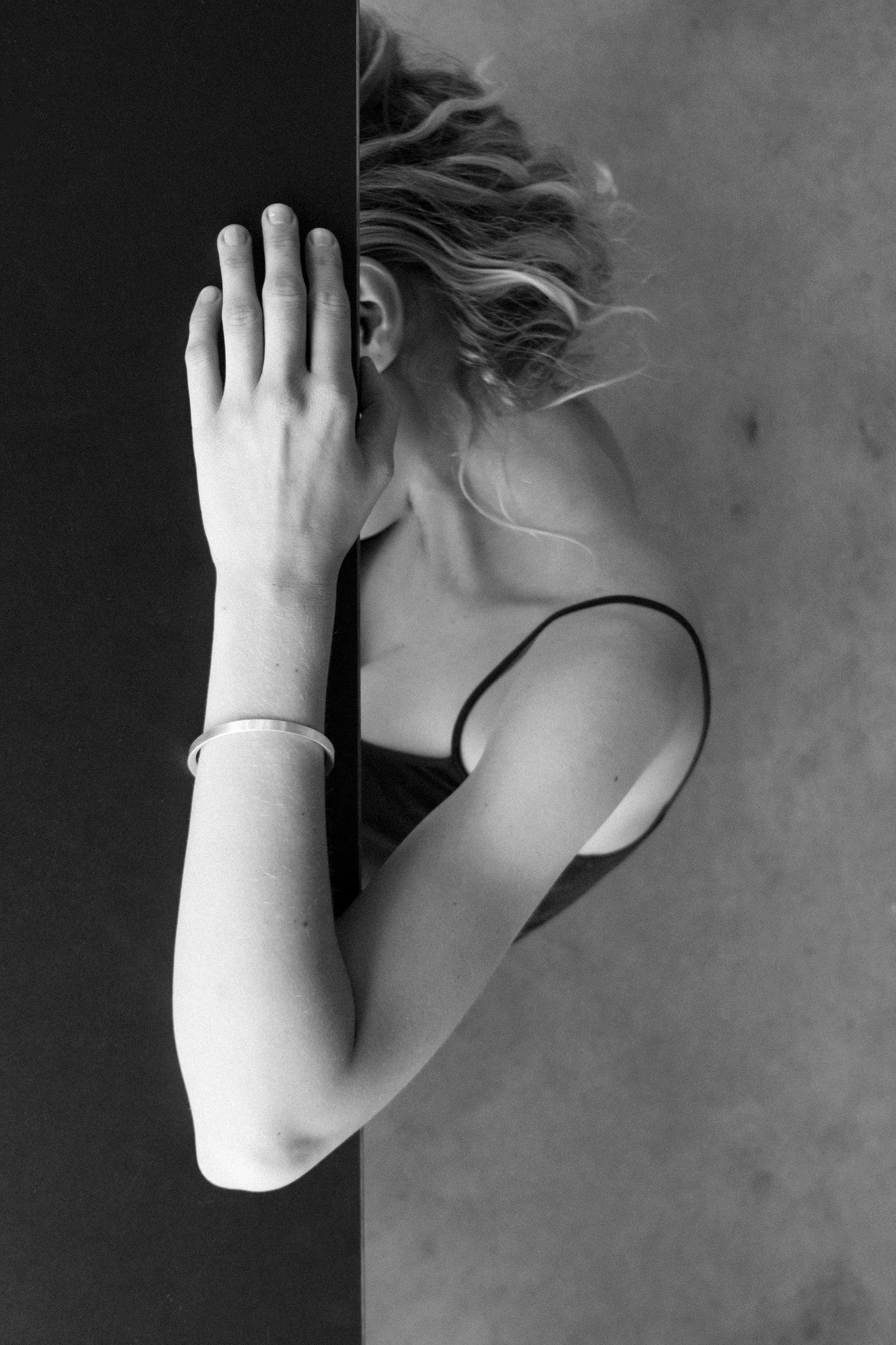 Triangle bracelet
280 EUR
Solid bangle in a triangular profile with a brushed, matt finish. Slides on your wrist. Two different sizes. Handmade in Hamburg.

Material
recycled 925 Sterling silver

Measurements
The inner oval is approx. 50mm x 60mm or 57mm x 67mm, the opening is approx. 28mm. The width is approx. 6mm, the height is approx. 3mm.
This piece is made to order. Please allow up to 10 days for delivery.
Also consider