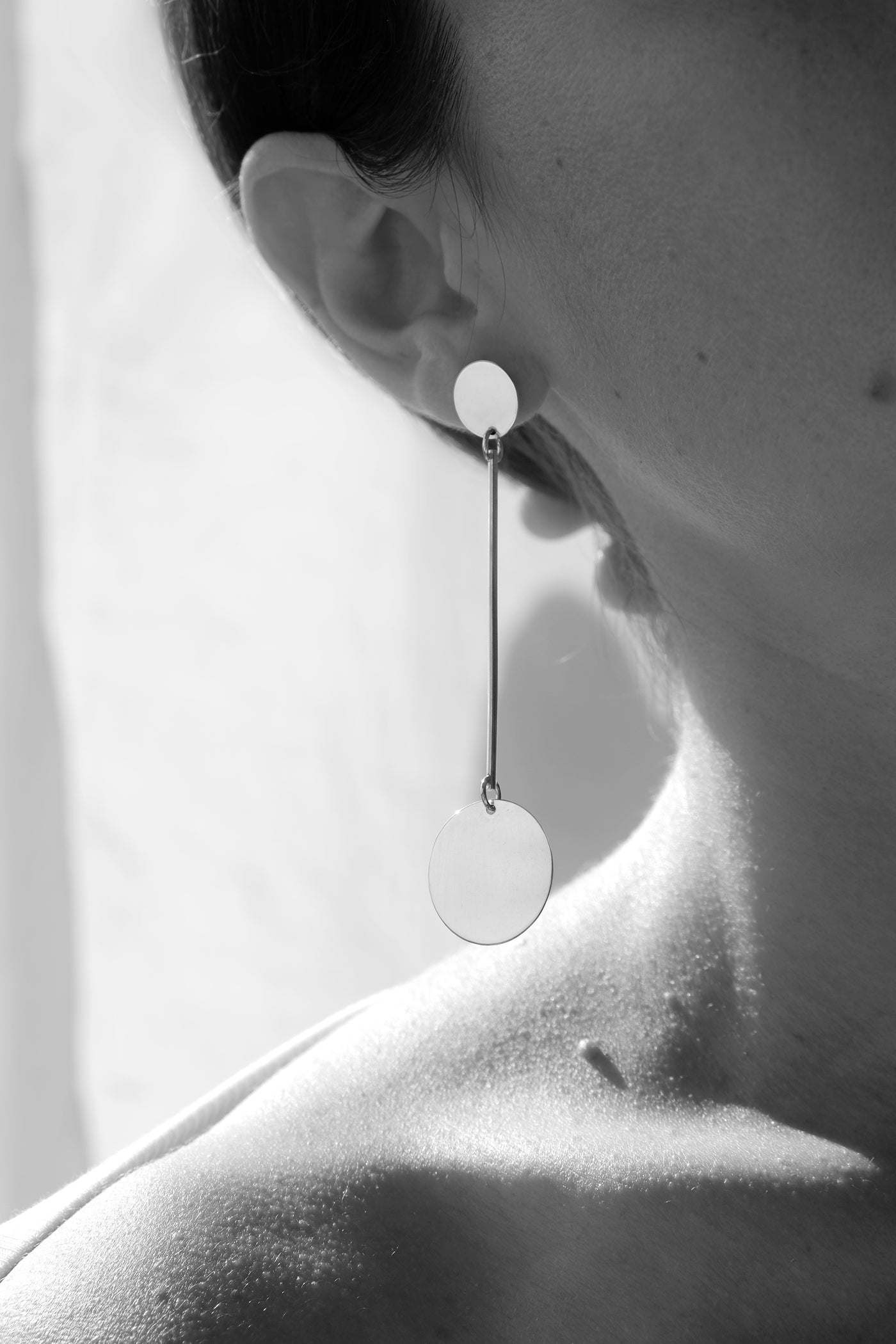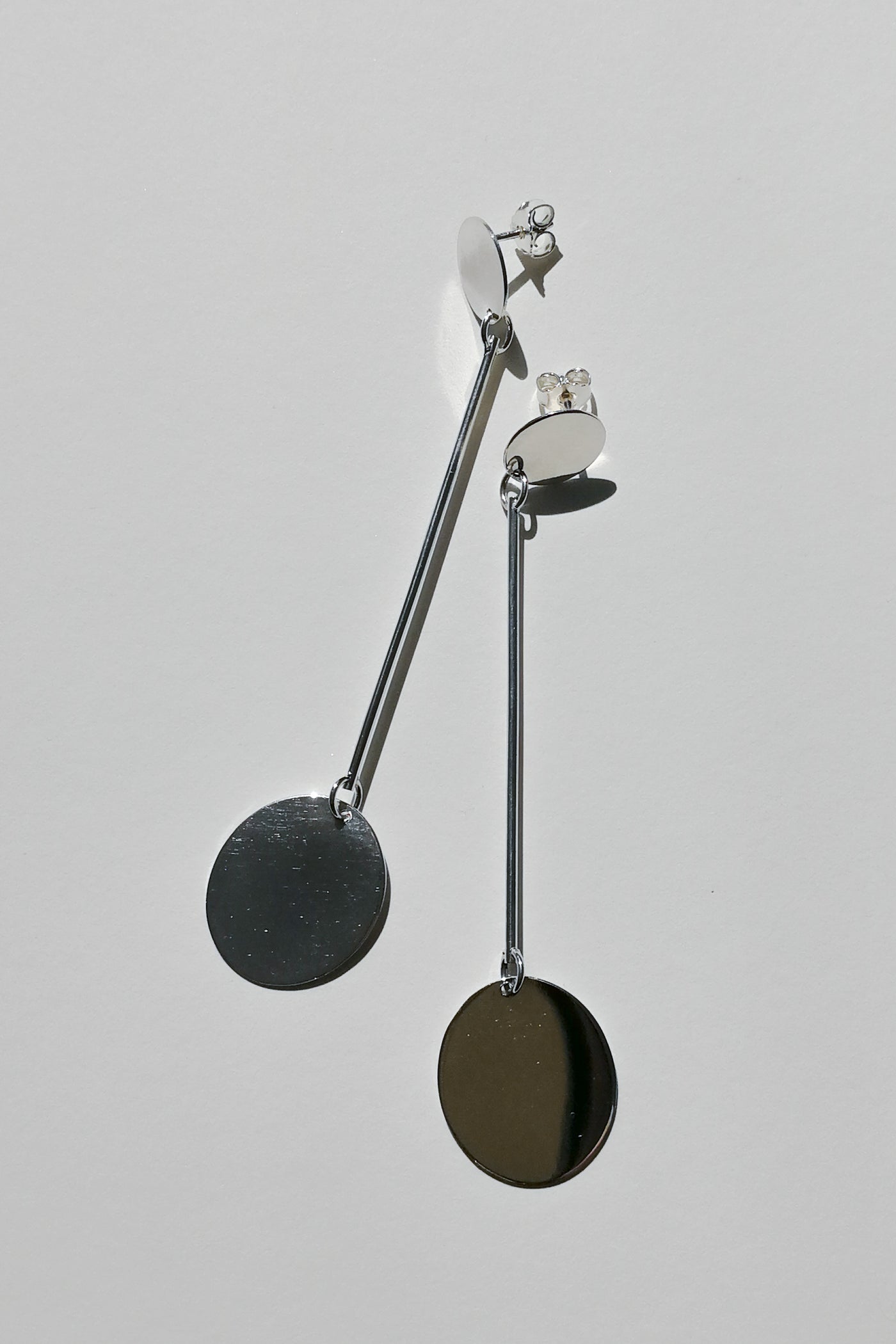 Disc earrings no3
310 EUR
A pair of swinging earrings with oval plates. The upper plates are smaller, the lower ones are larger, both connected with a long round bar. Polished surface. Handmade in Hamburg.

Materials
recycled 925 Sterling silver

Measurements
The earrings are approx. 9.5cm long.

This piece is made to order. Please allow up to 10 days for delivery.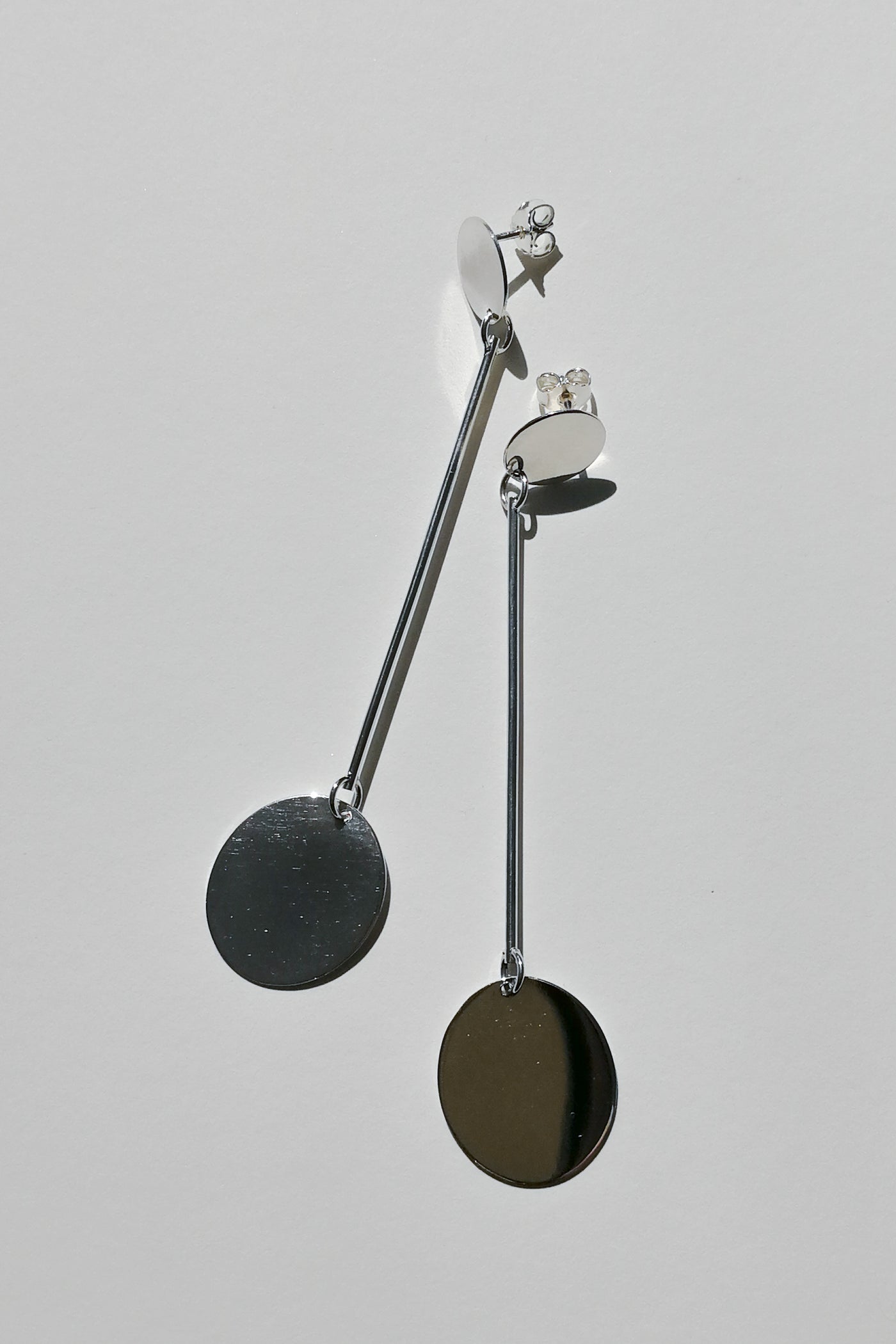 Also consider