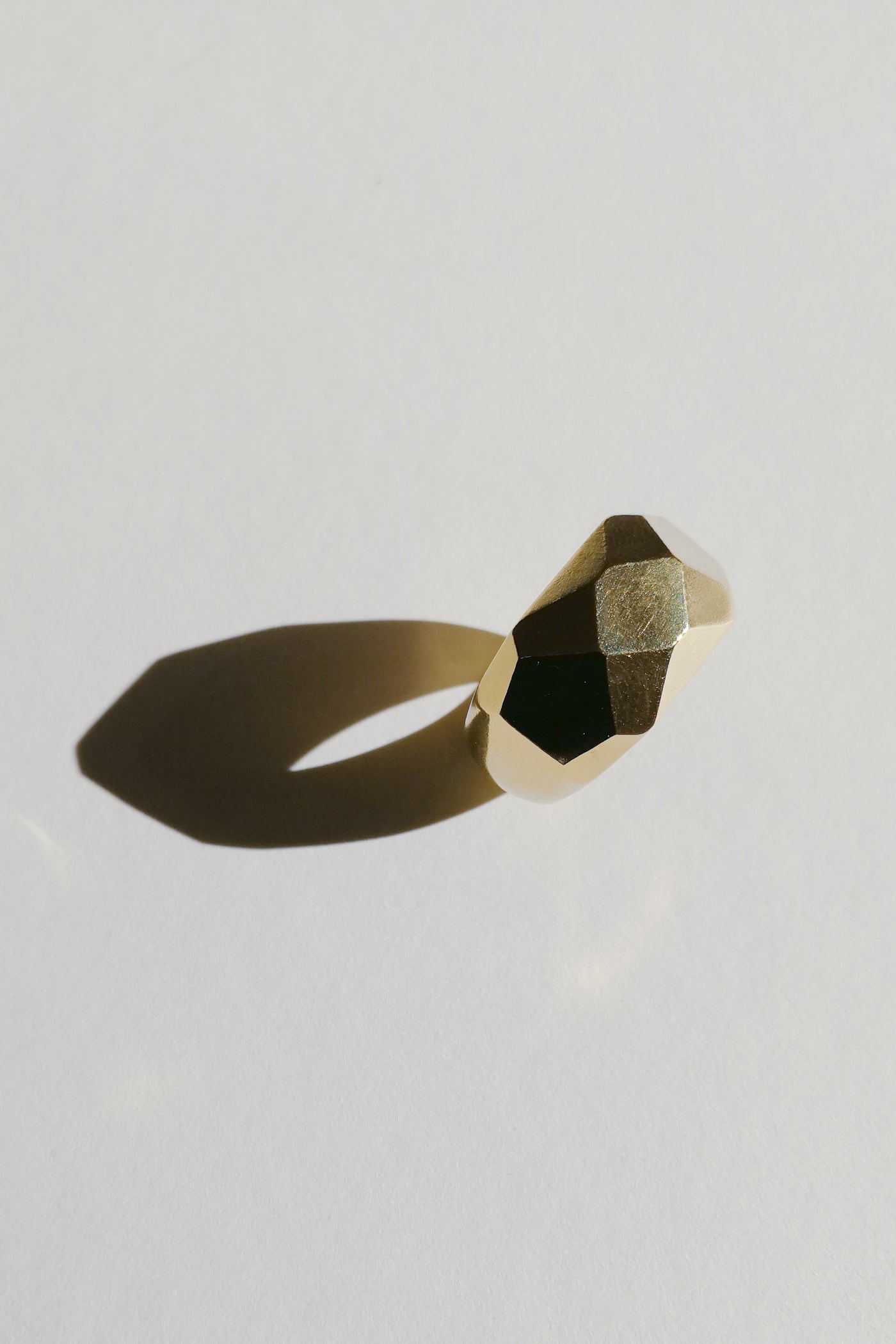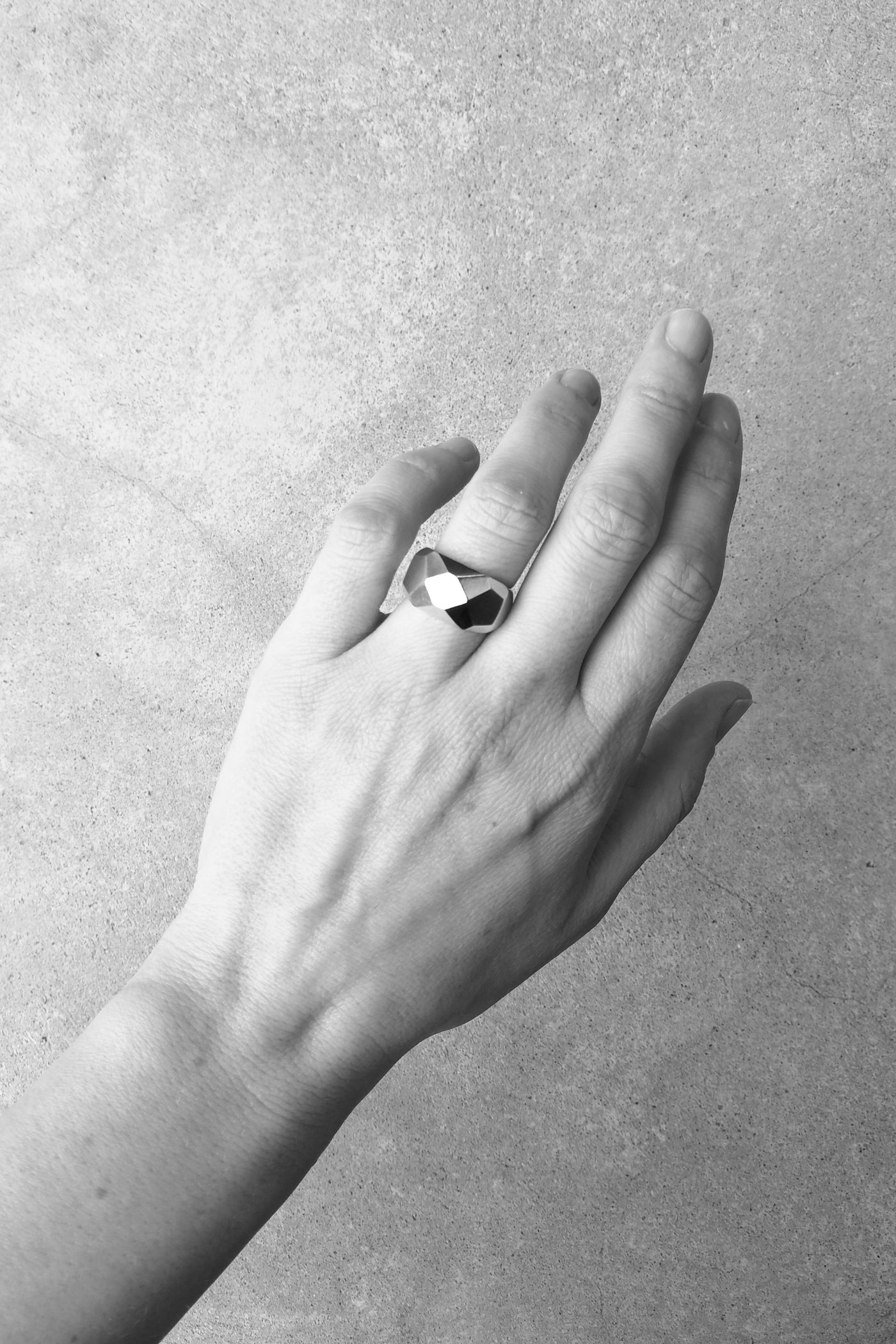 Facet ring no1, gold-plated
Sold out
Solid ring with a facetted top modeled like the cut of a gemstone. Depending on the incidence of light, the facets make the ring shine. Handmade in Hamburg.
Material
recycled 925 Sterling silver with 18k gold-plating
Measurements
The ring´s top part lenght is appox. 21mm, the width is approx. 12mm and the height is approx. 5mm.

This piece is made to order. Please allow up to 10 days for delivery.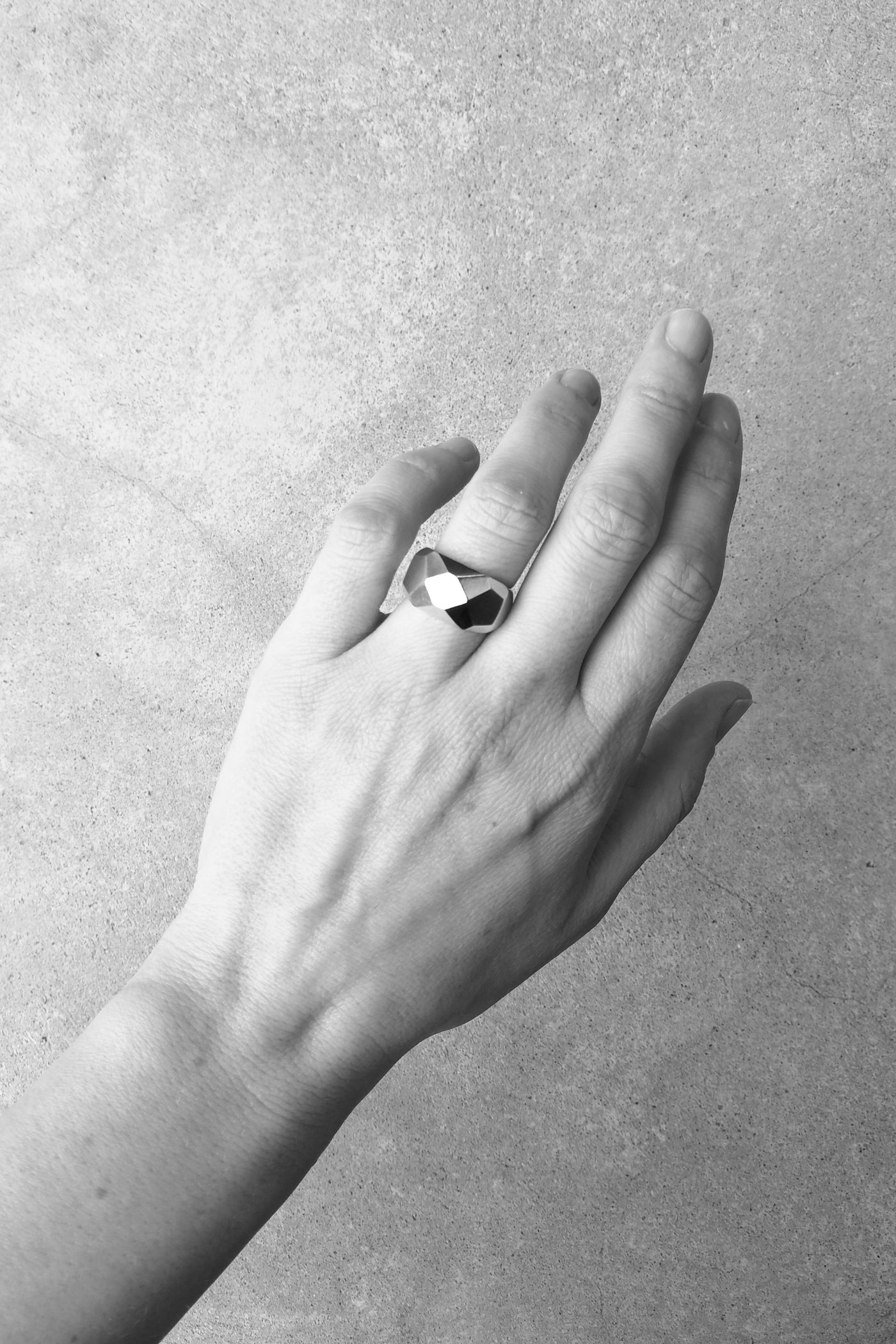 Also consider