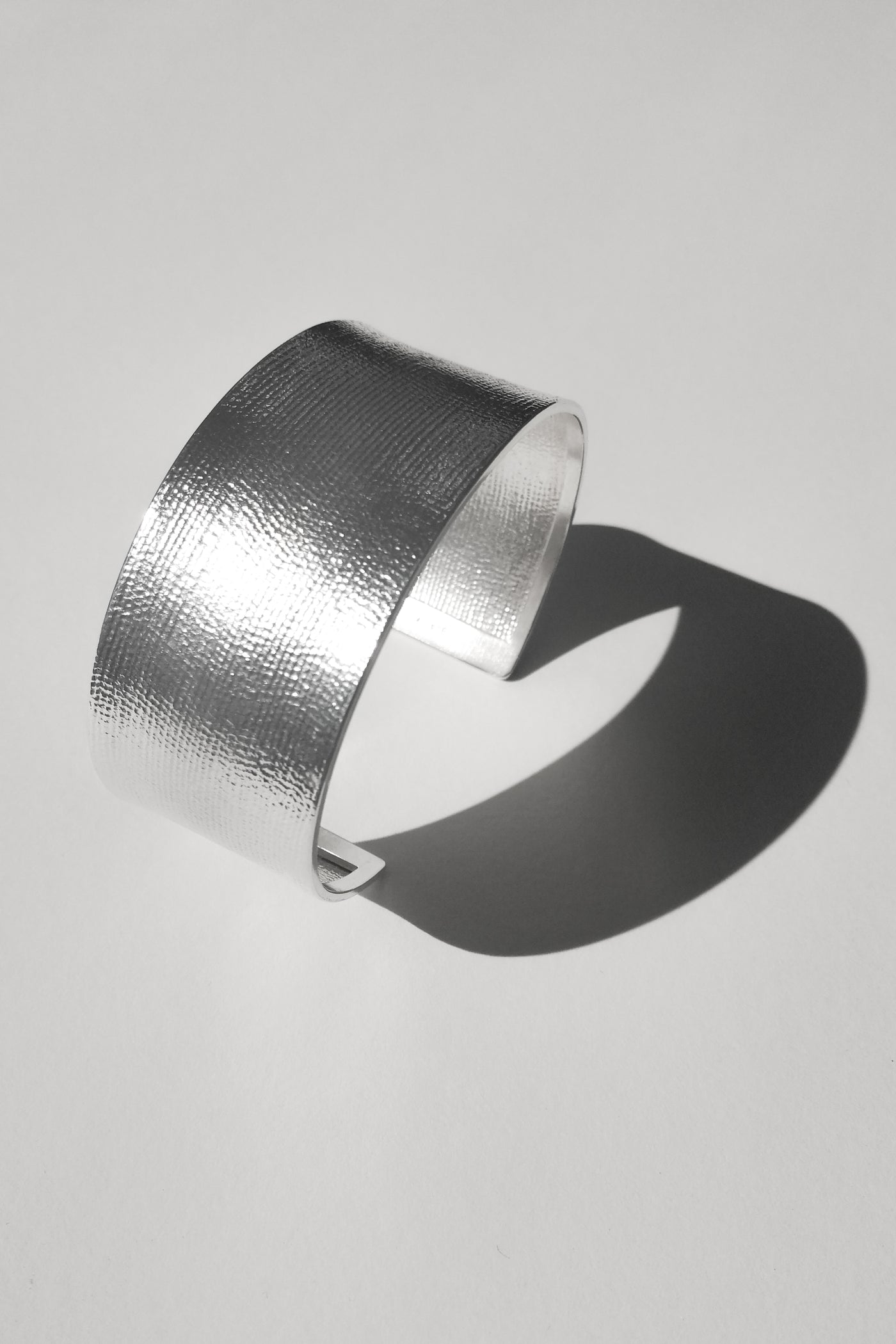 Weave bracelet no1
560 EUR
Wide bangle with a polished textured surface. Handmade in Hamburg.

Material
recycled 925 Sterling silver

Measurements
The inner oval is approx. 50mm x 40mm or 60mm x 50mm, the opening is approx. 28mm. The width is approx. 26mm, the height is approx. 2mm.


This is a made to order piece. Please allow up to 10 days for delivery.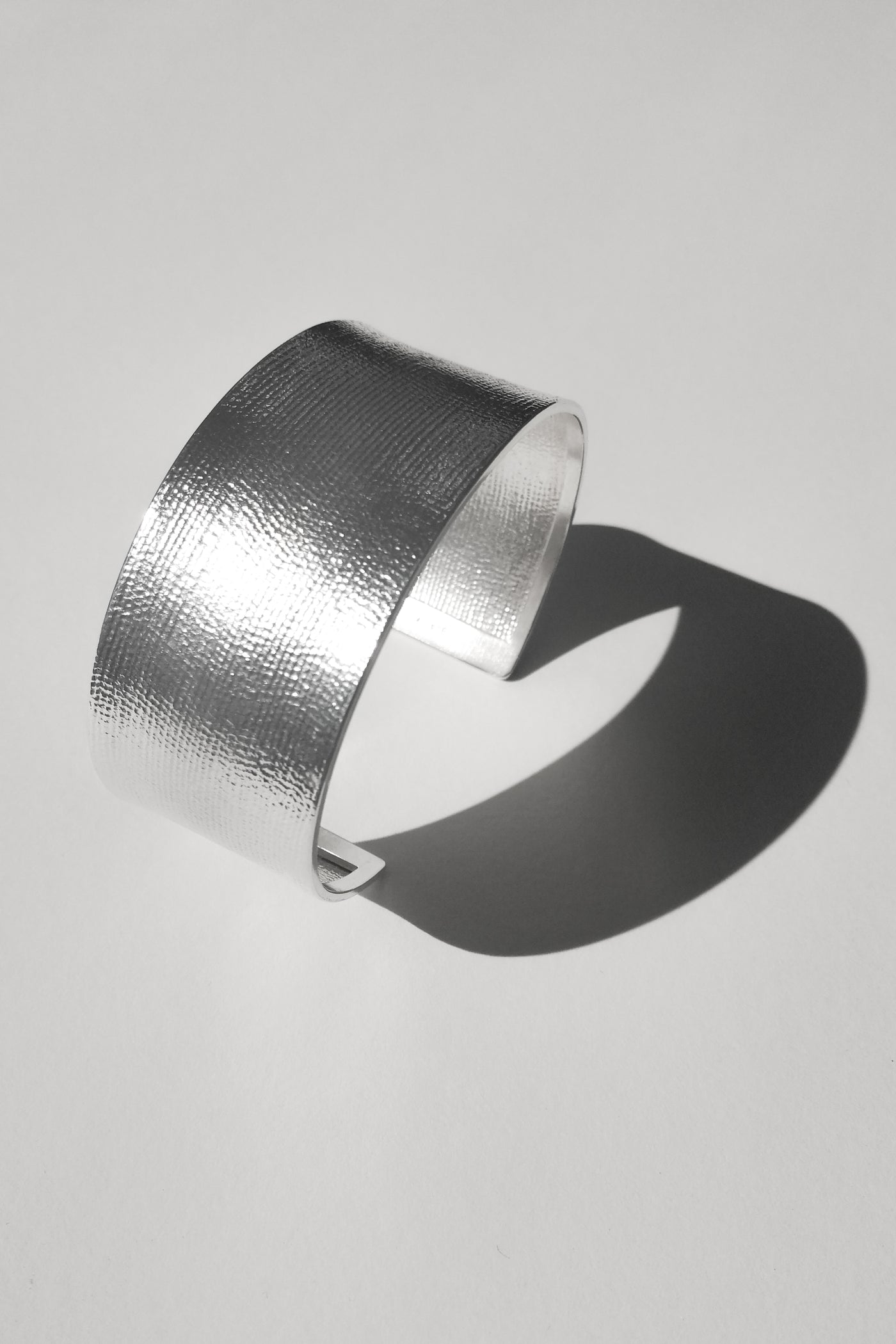 Also consider