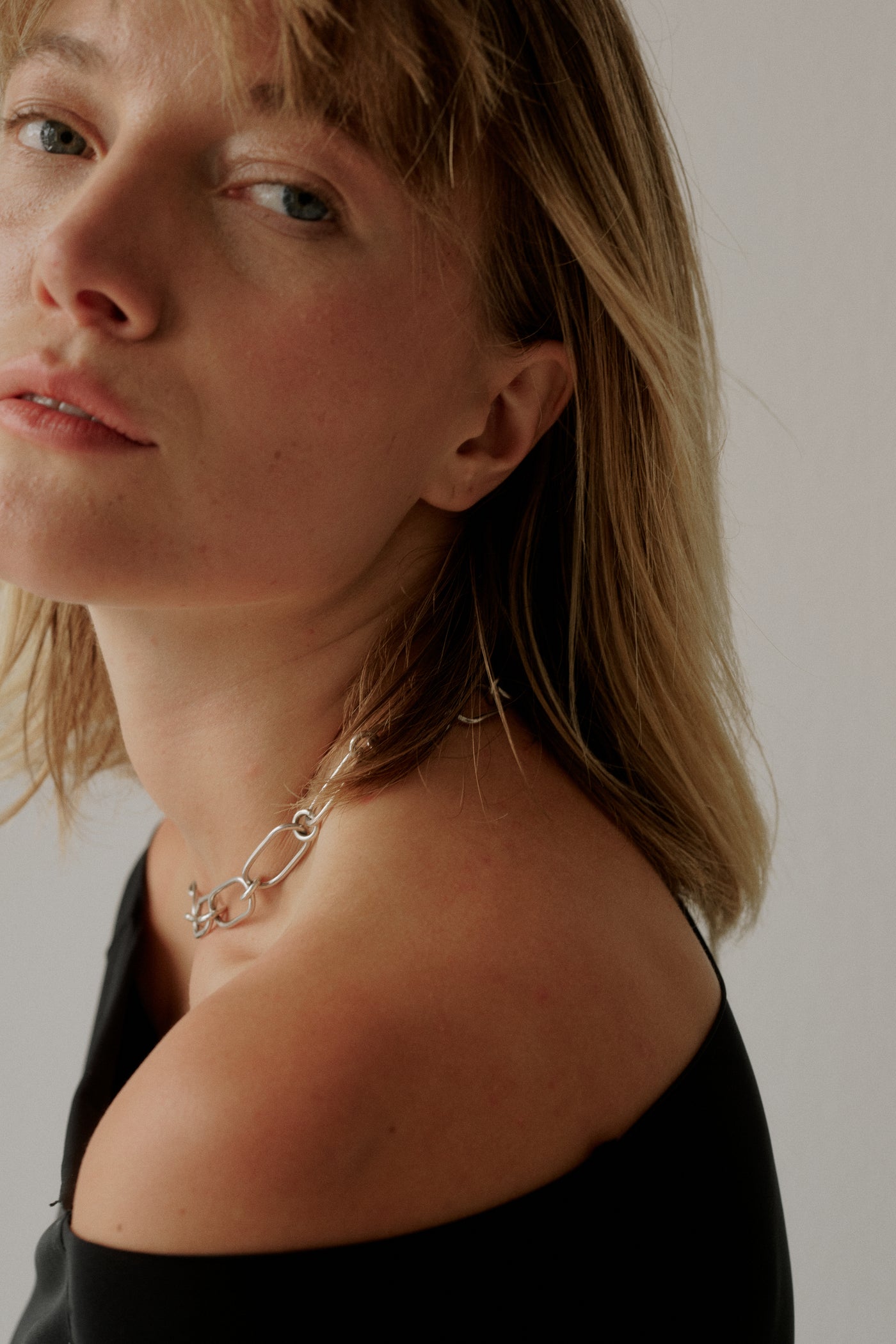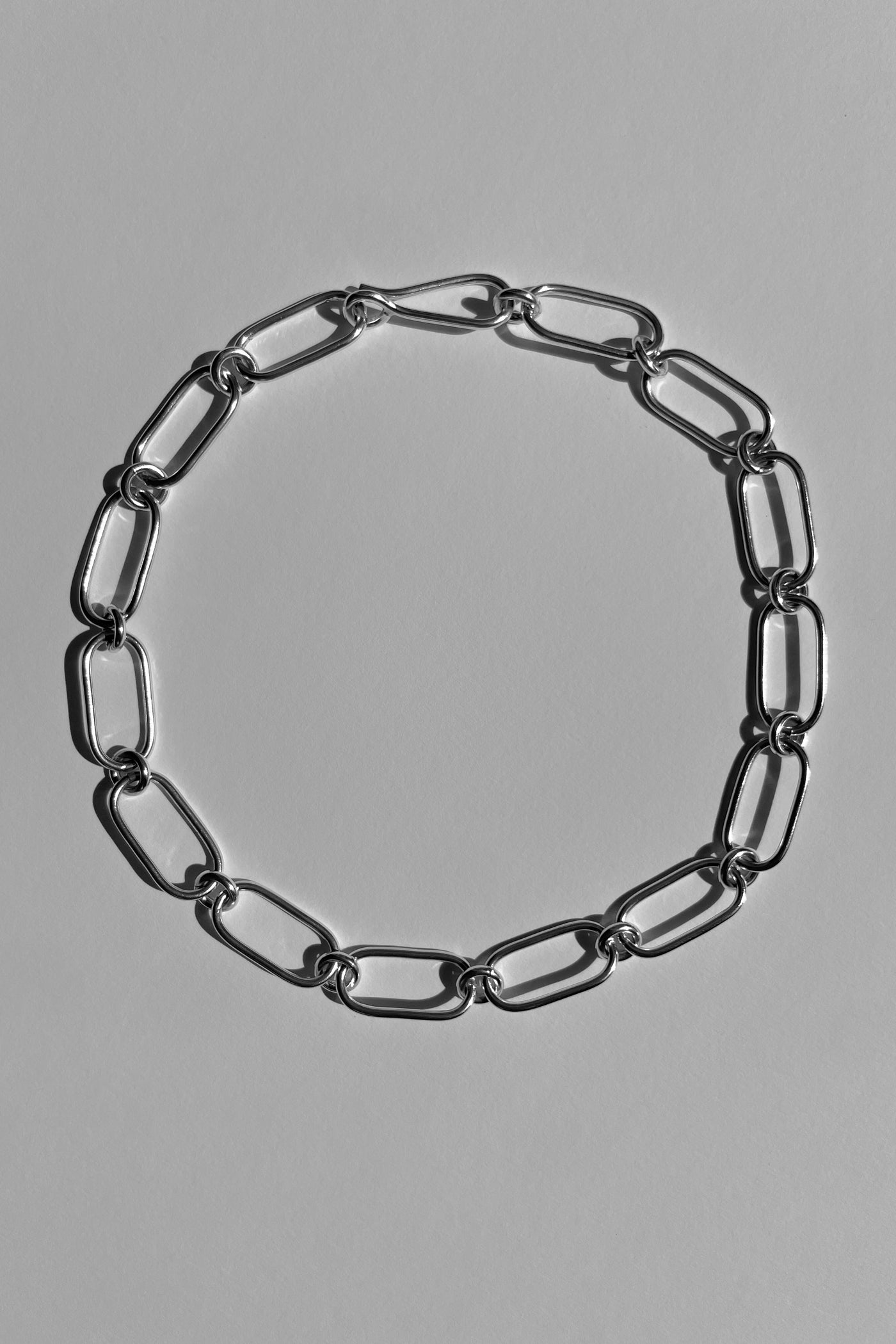 Eye necklace no1
890 EUR
Chain from solid wire eyelets with a glossy finish. Handmade in Hamburg.
Materials
recycled 925 Sterling silver
Measurements
The chain is made from 2mm round wire, is approx. 13mm wide and has a length of approx. 45cm.
This piece is made to order. Please allow up to 10 days for delivery.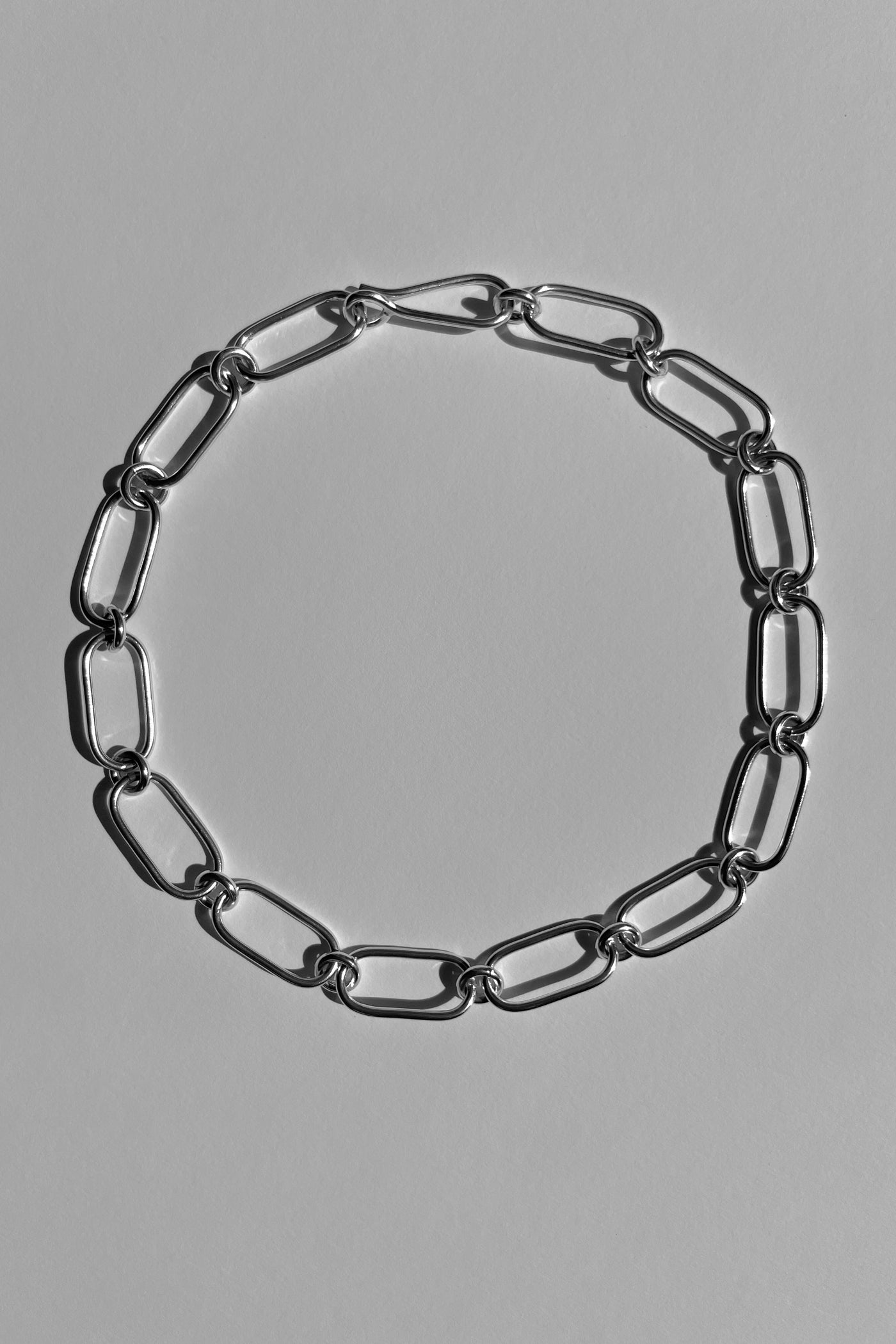 Also consider