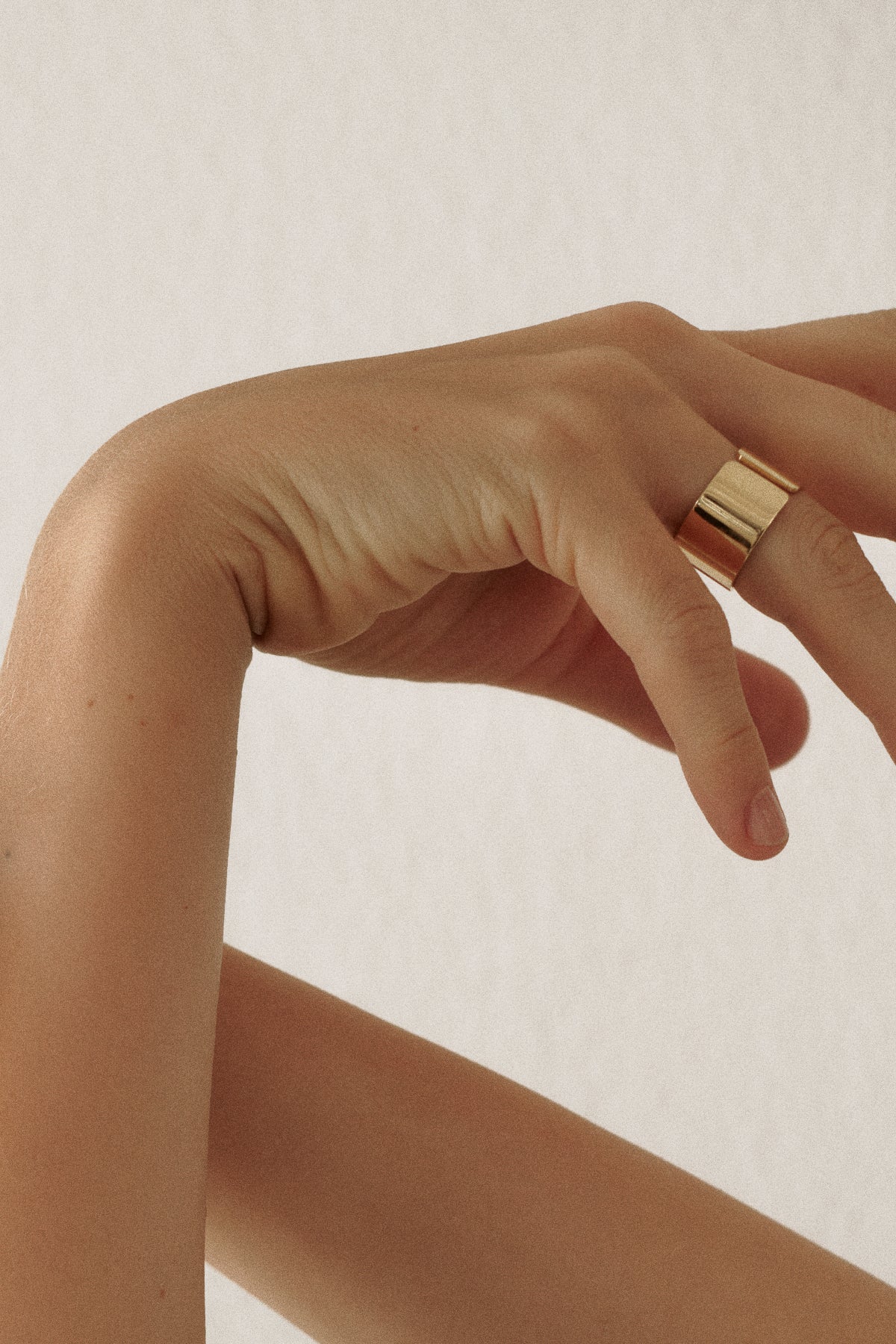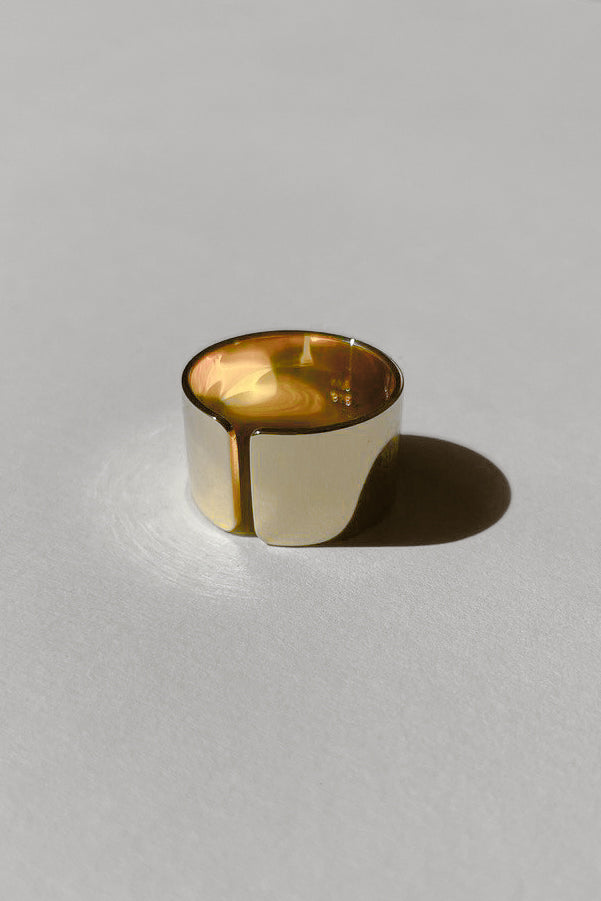 Strip ring no2, gold-plated
200 EUR
Wide ring wrapped around your finger. Open shape with a glossy finish. Made in Hamburg.
Materials
recycled 925 Sterling silver with 18k gold-plating
Measurements
The ring has a width of about 13mm and is about 1mm thick.
This piece is made to order. Please allow up to 10 days for delivery.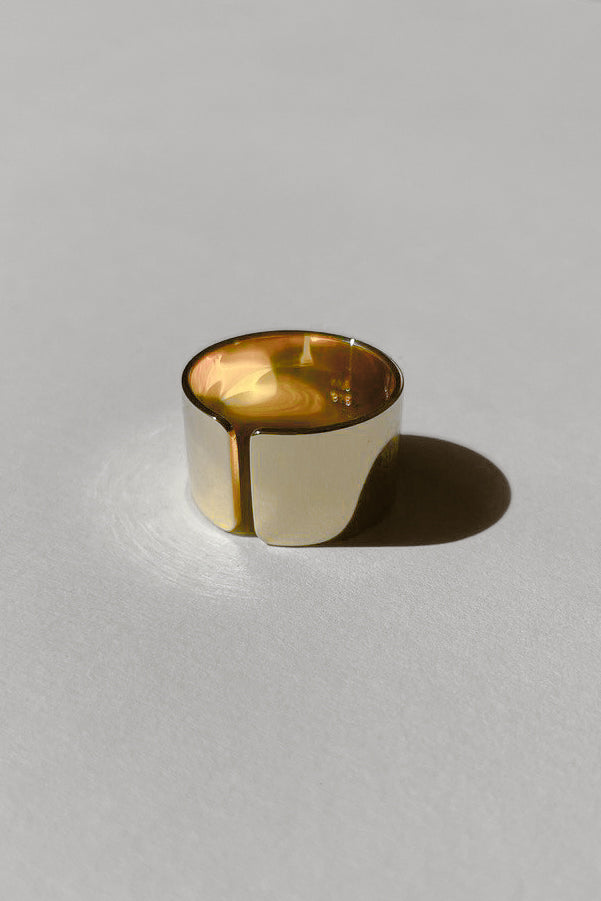 Also consider