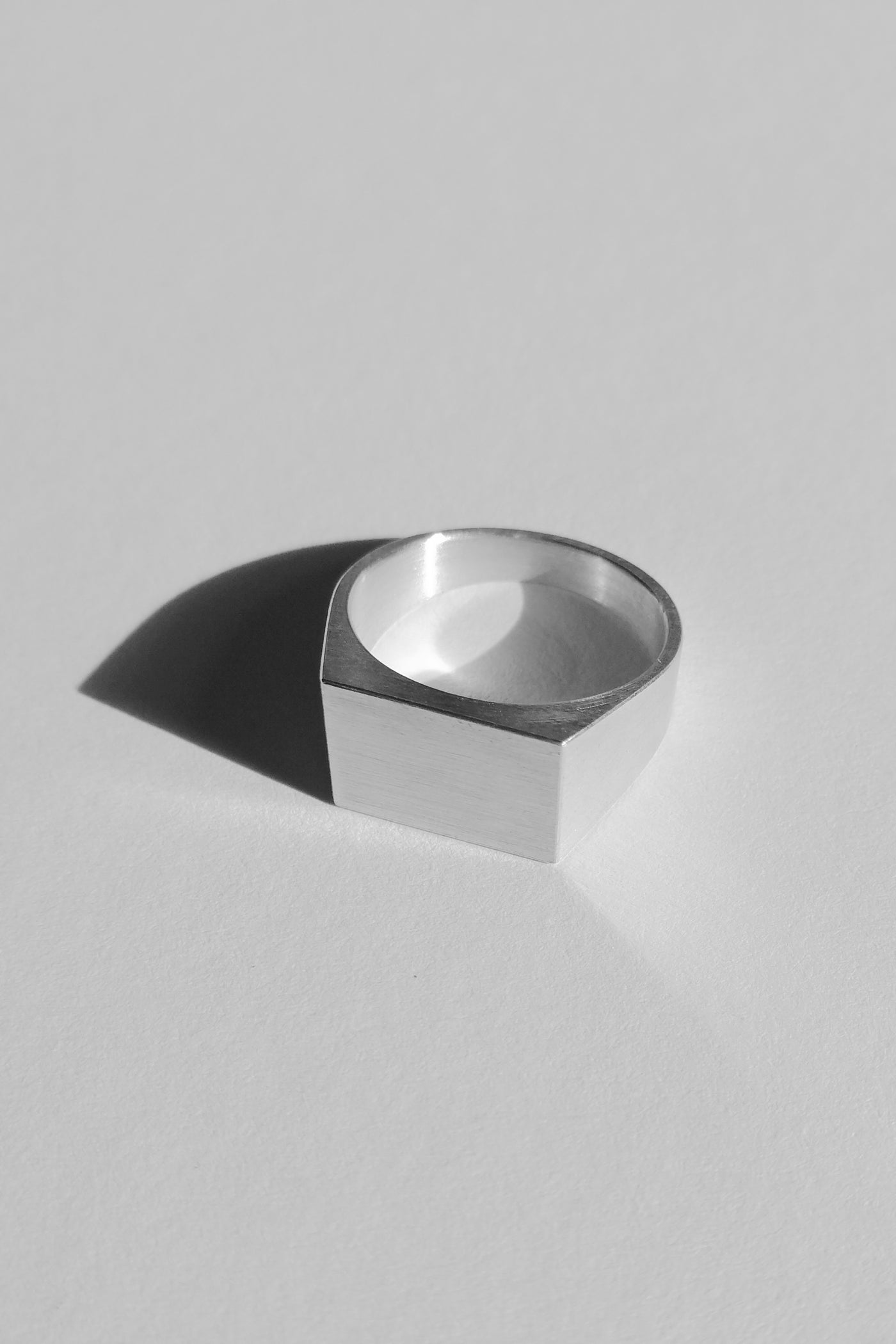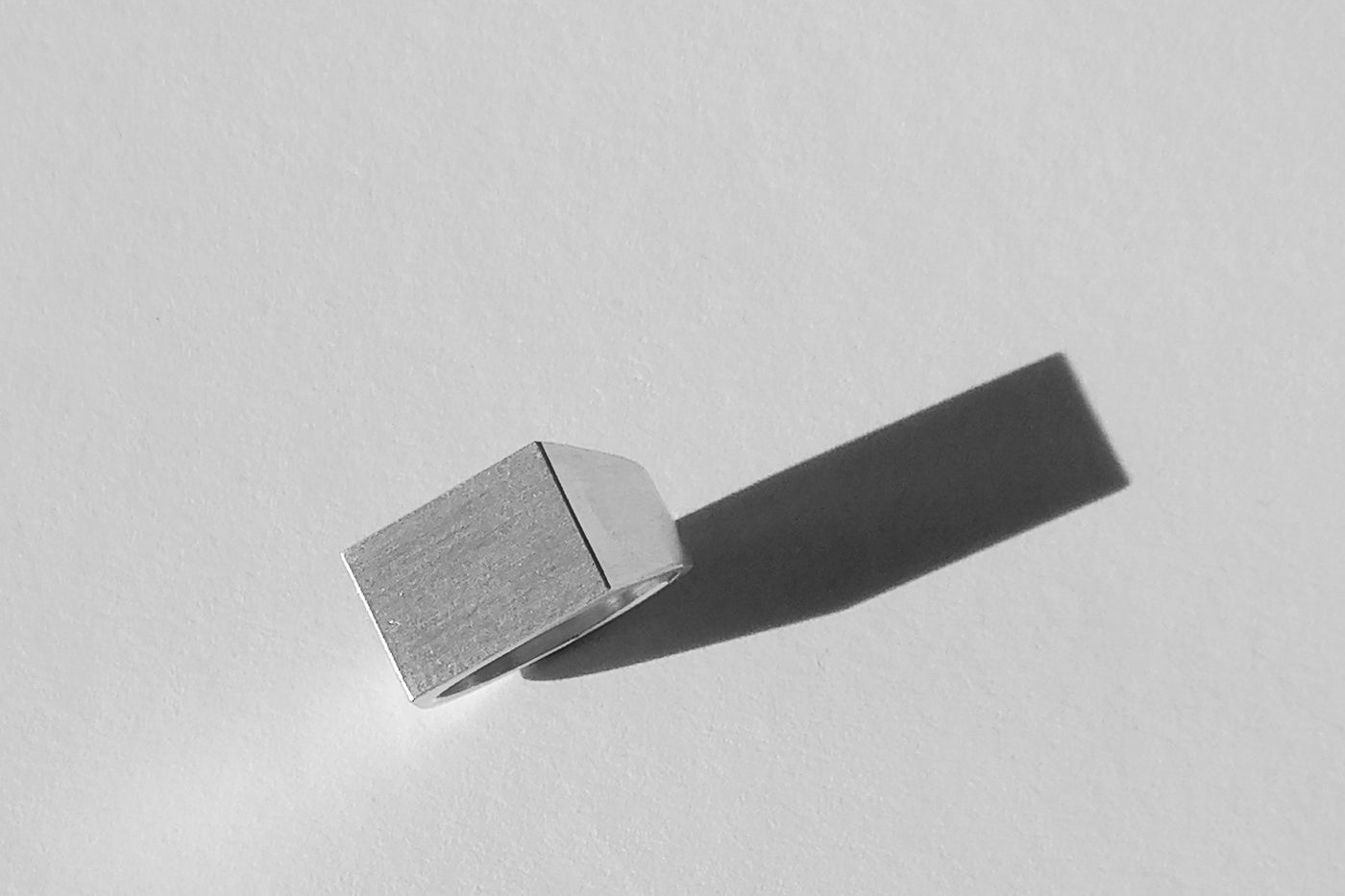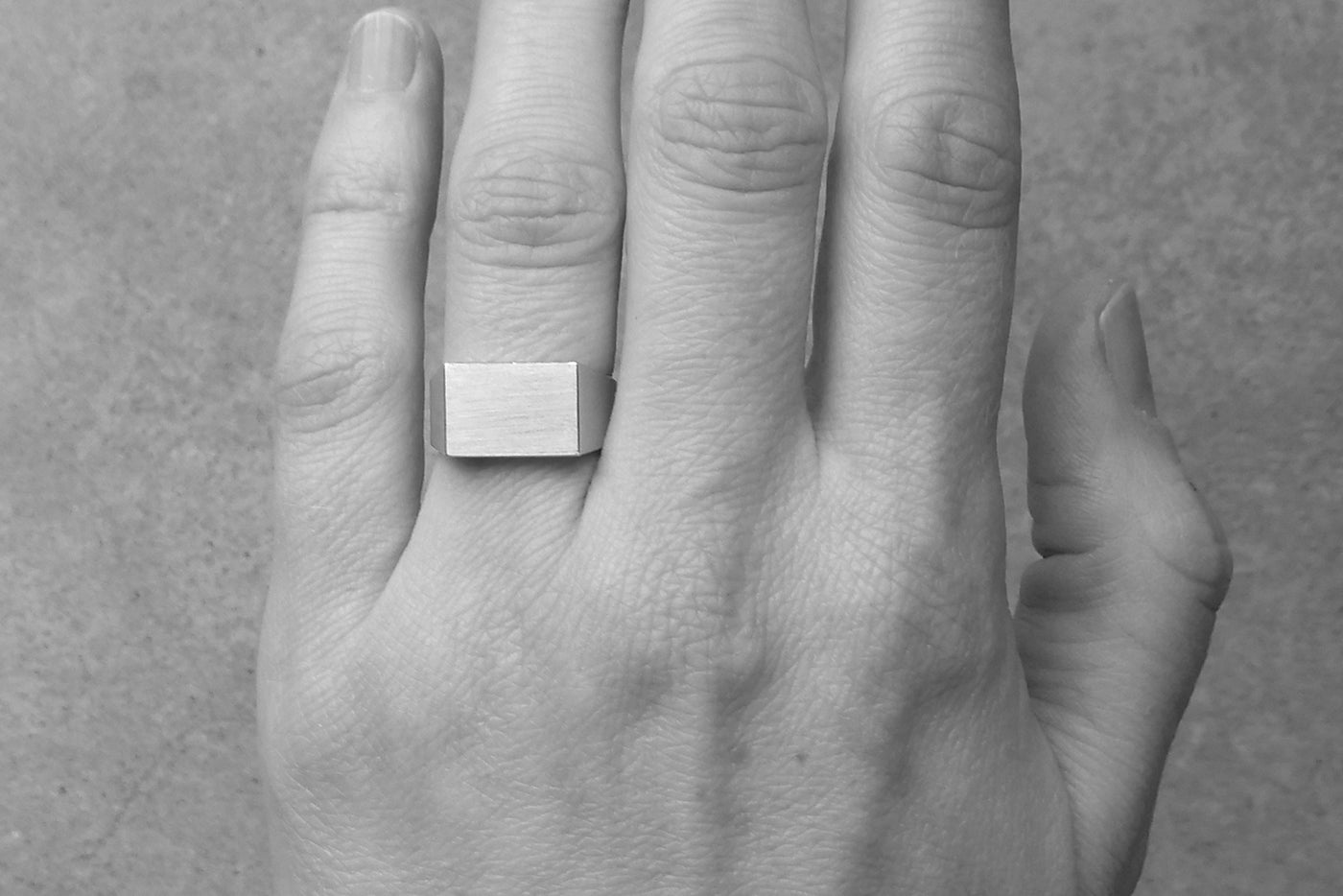 Signet ring no7
220 EUR
Solid signet ring with a matt surface. Very suitable as a plain version and also eligible for engraving. If you would like to have the ring engraved, please contact us for more details. Handmade in Hamburg.

Material
recycled 925 Sterling silver,
also available in other precious metals upon request.

Measurements
The top of the ring is approx. 9mm wide and 13mm long.



Please allow up to 10 days for delivery.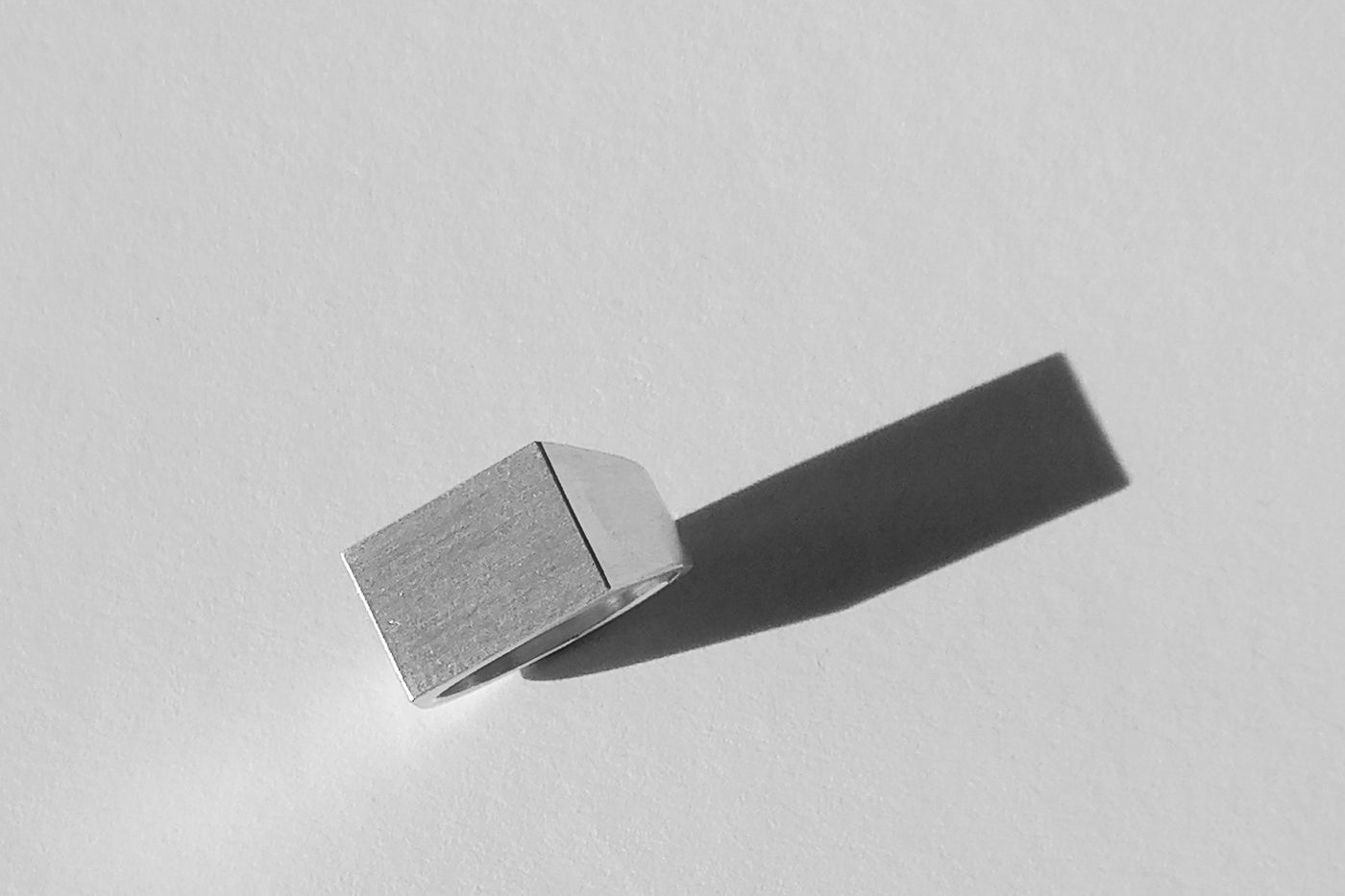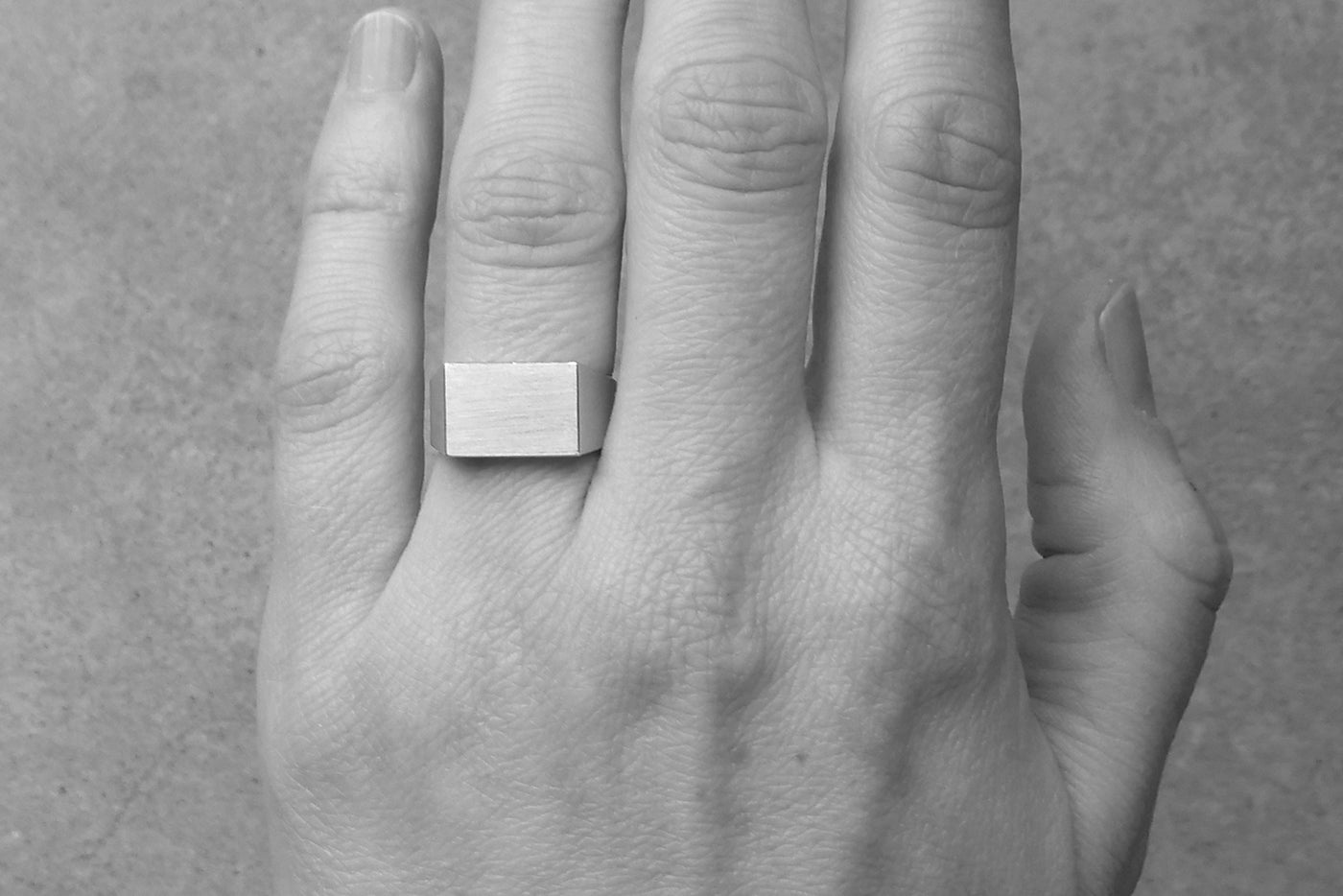 Also consider