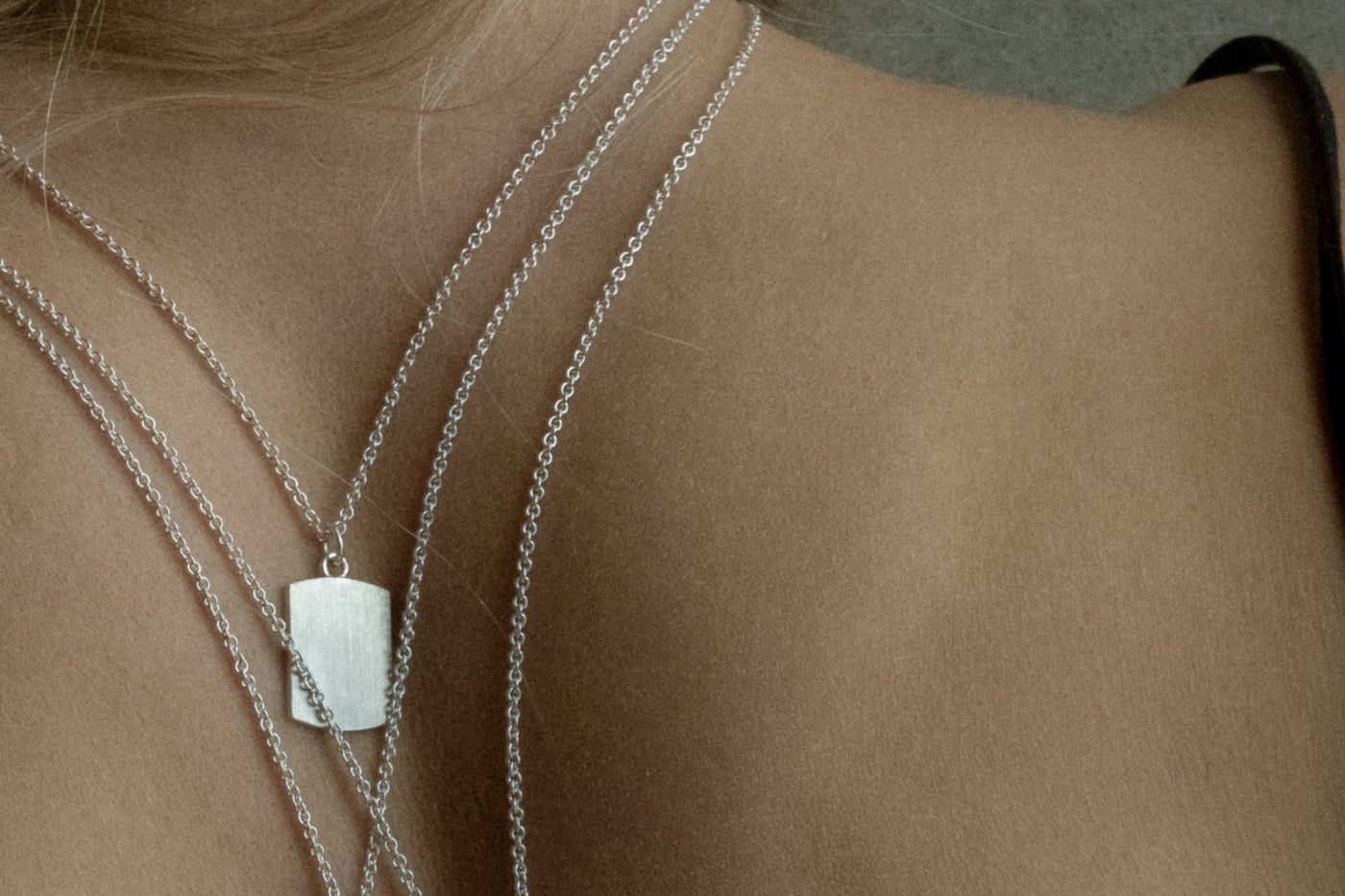 Signet necklace no3
190 EUR
Delicate necklace with a pendant in a minimalist style. You can wear it as a modern plain version or have it engraved with a personal statement. If you would like to have the pendant engraved, please contact us for more details. Handmade in Hamburg.

Material
recycled 925 Sterling silver

Measurements
The pendant is approx. 19.5mm long, 15mm wide and 1mm thick.The chain is available in 45cm or 60cm length.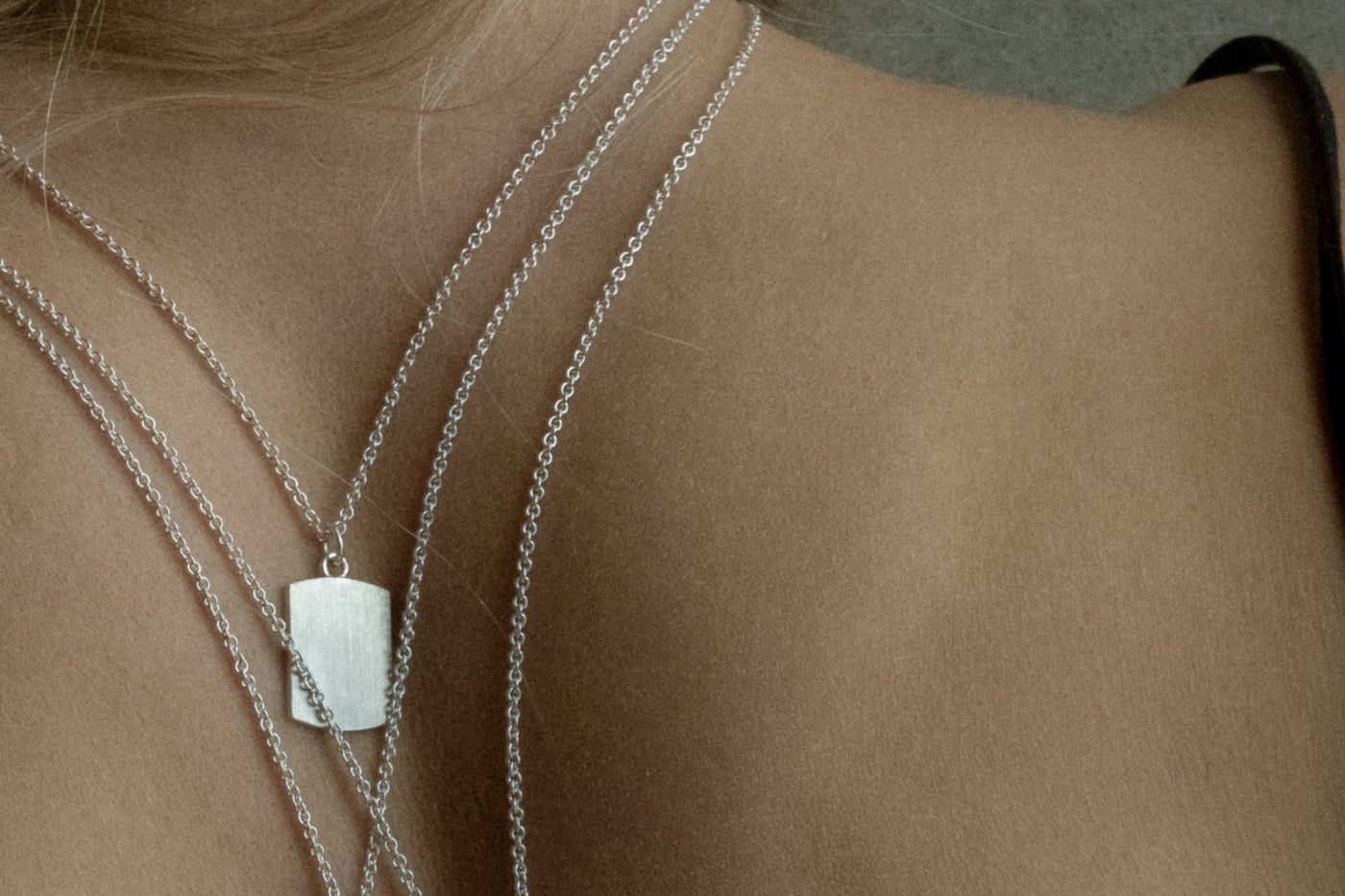 Also consider