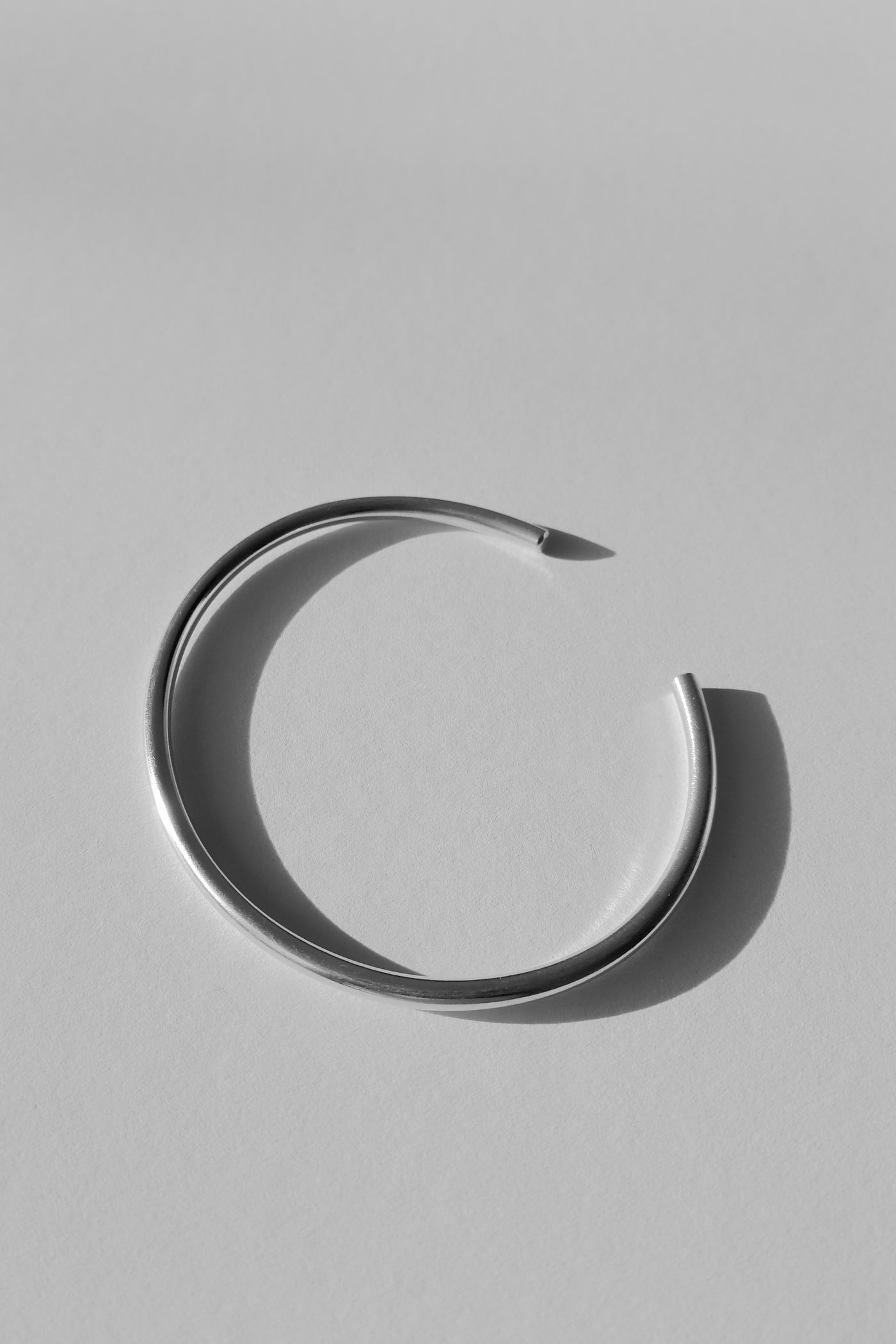 Line bracelet no1
160 EUR
Simple bangle with a polished surface. Slides on your wrist. Two different sizes. Handmade in Hamburg.
Material
recycled 925 Sterling silver,
also available in other precious metals upon request.
Measurements
The round profile of the bangle has a diameter of 3mm. The inner oval is approx. 50mm x 60mm or 57mm x 67mm, the opening is approx. 28mm. 

Also consider